BBC News - Home
BBC News - Home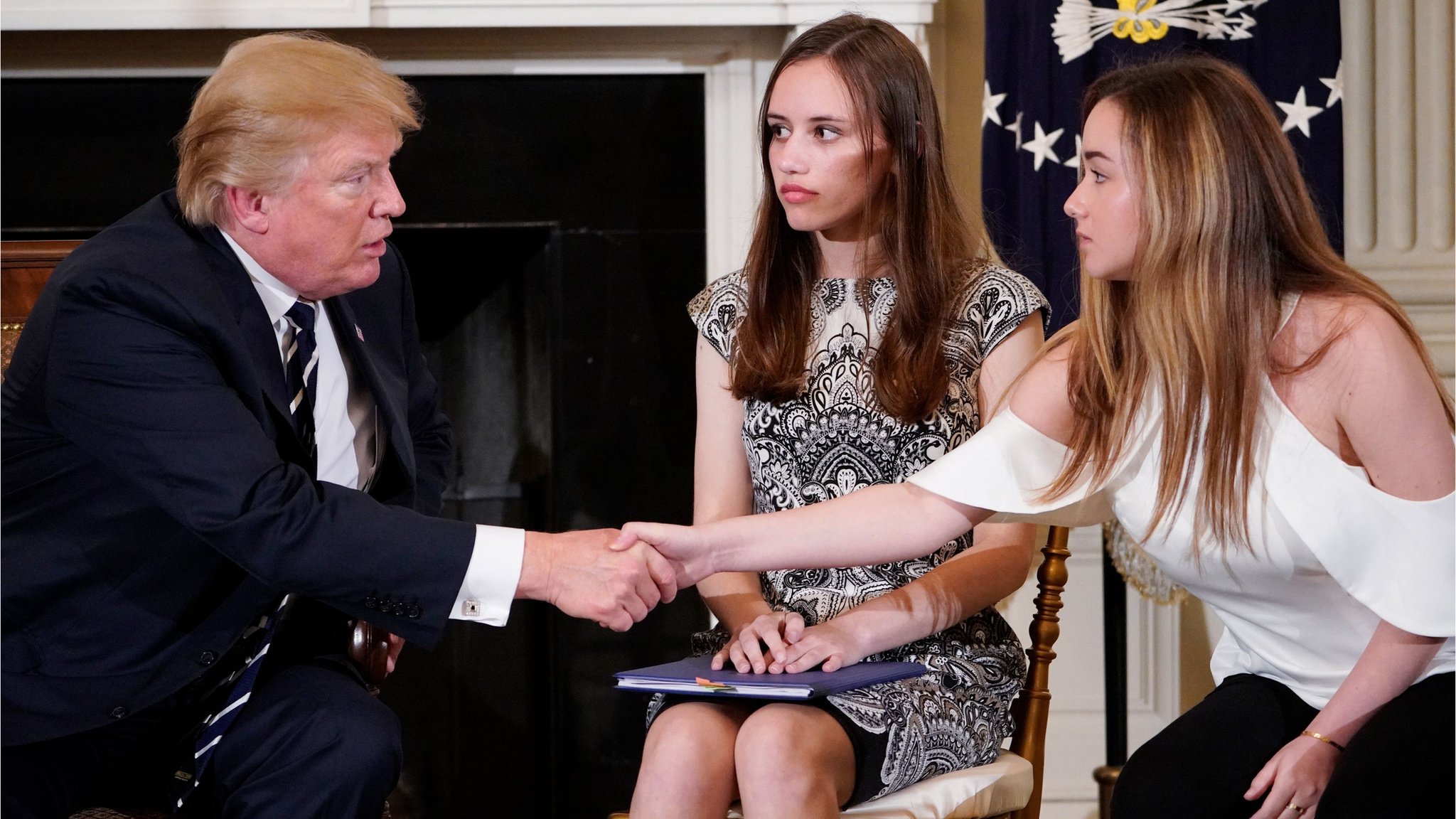 Trump endorses guns for teachers to stop shootings
22 Feb 2018 at 2:12am
The president also tells Florida shooting survivors he supports calls for improved background checks.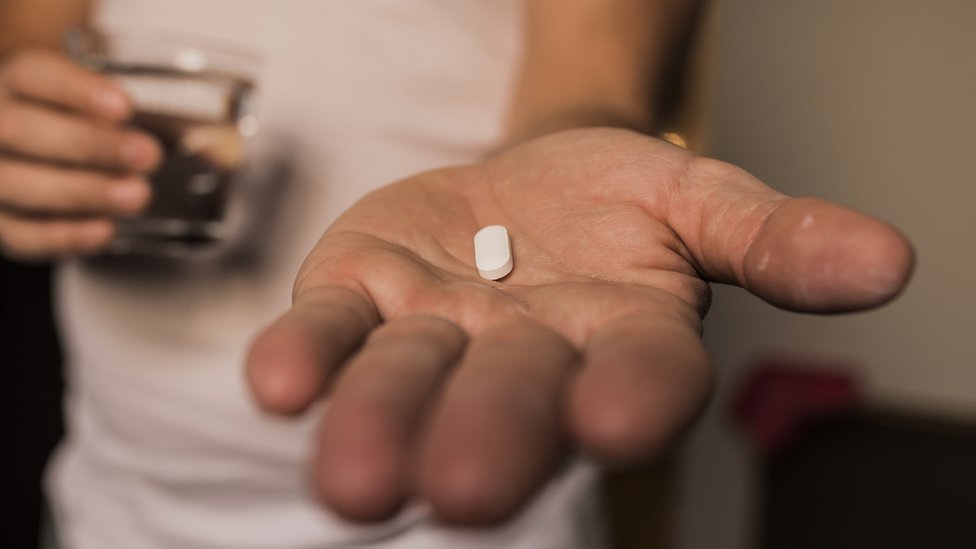 Anti-depressants: Major study finds they work
22 Feb 2018 at 1:11am
Scientists hail "good news for patients" as analysis finds 21 drugs reduce symptoms of depression.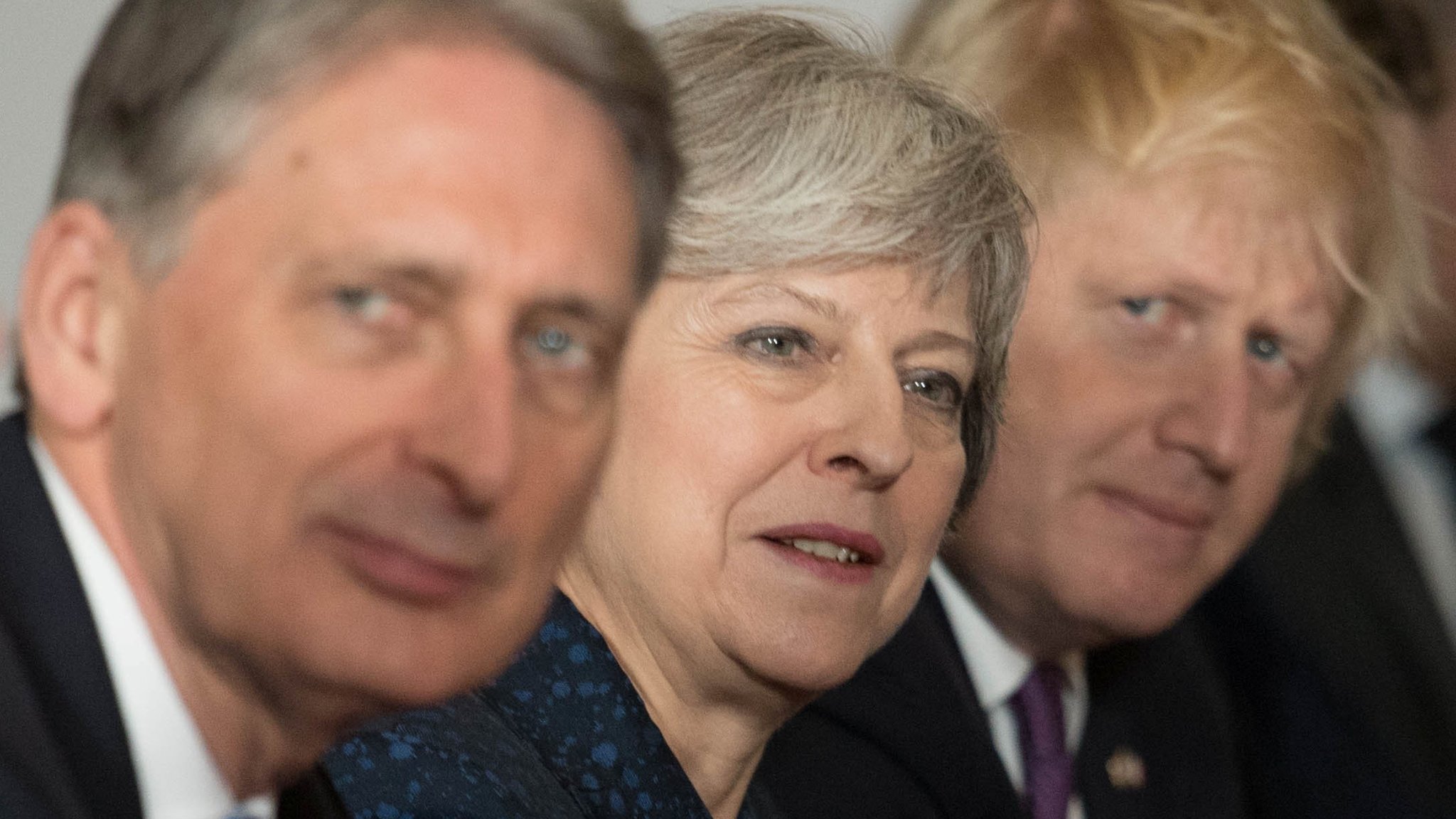 Brexit: Theresa May heads to Chequers for cabinet talks
22 Feb 2018 at 4:55am
Senior ministers gather to try to reach a deal on the government's Brexit strategy.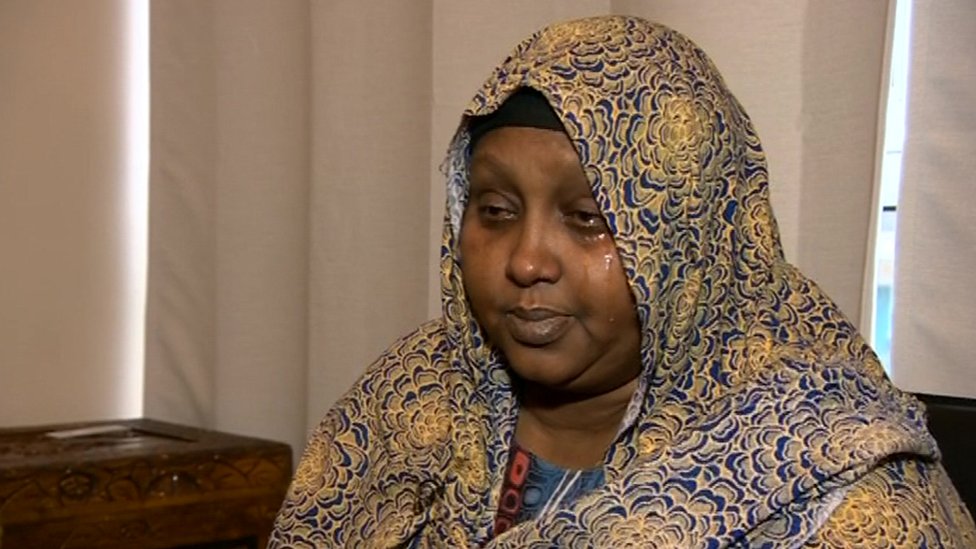 Camden stabbings: 'Stop using knives' begs grieving mother
21 Feb 2018 at 9:38pm
A mother who lost two sons within five months pleads for teenagers to stop carrying knifes.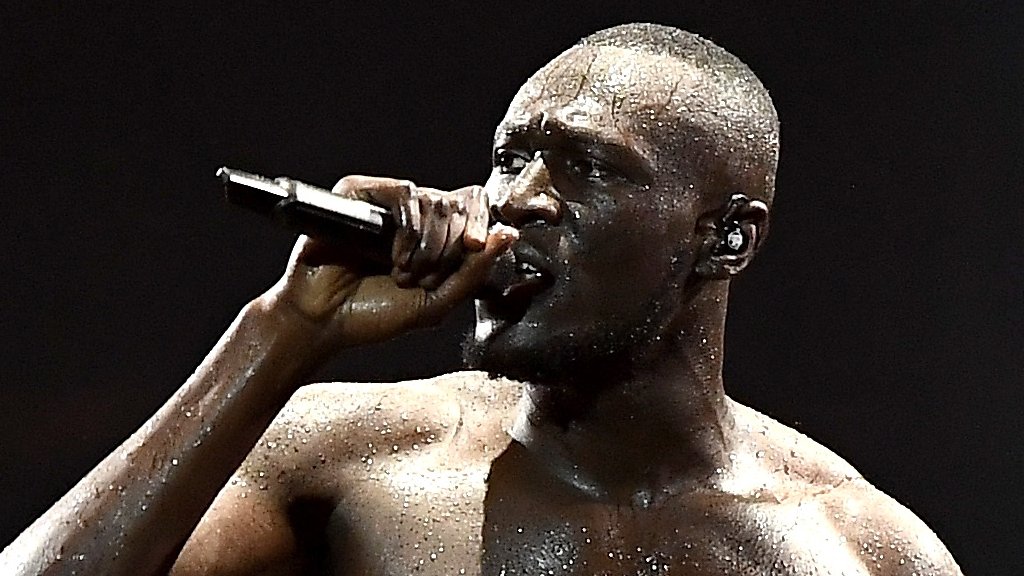 Brit Awards 2018: Stormzy scoops Ed Sheeran to win top prizes
21 Feb 2018 at 11:41pm
The grime star beats Ed Sheeran to two prizes, while pop singer Dua Lipa also wins a double.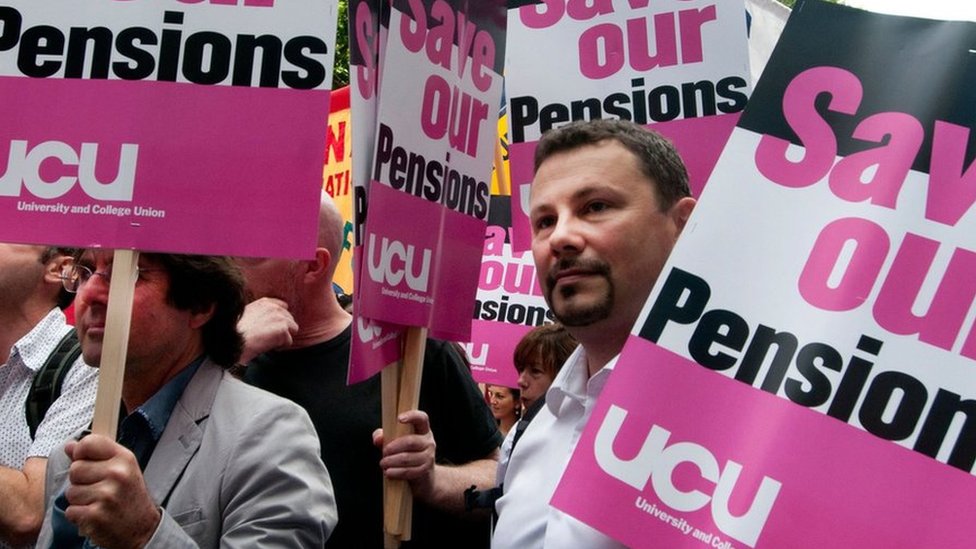 Universities braced for 14 days of strikes over pensions
21 Feb 2018 at 11:20pm
Lecturers at 64 universities walk out over changes they say could halve their retirement income.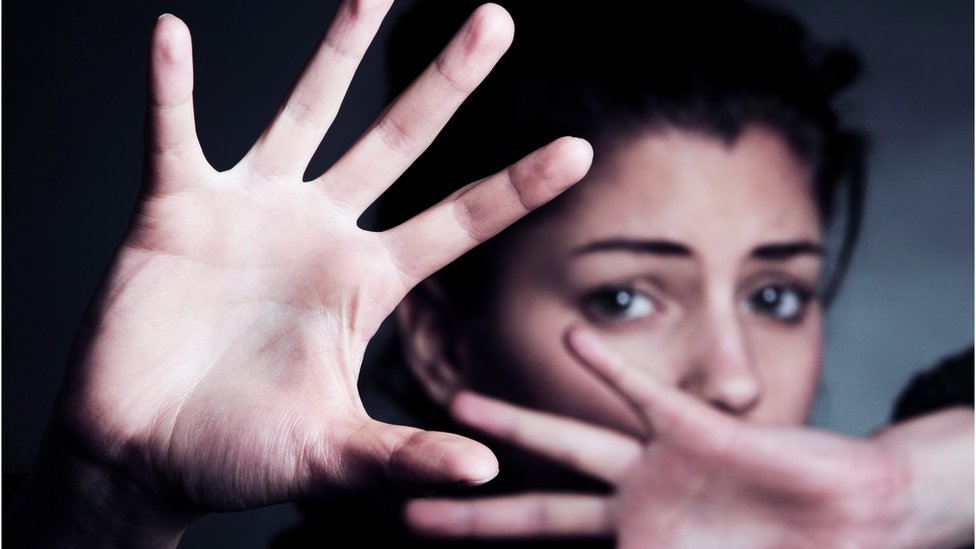 Domestic abuse: Guidelines recommend tougher sentences
22 Feb 2018 at 1:47am
Guidelines say courts should now view offences more seriously than those committed against strangers.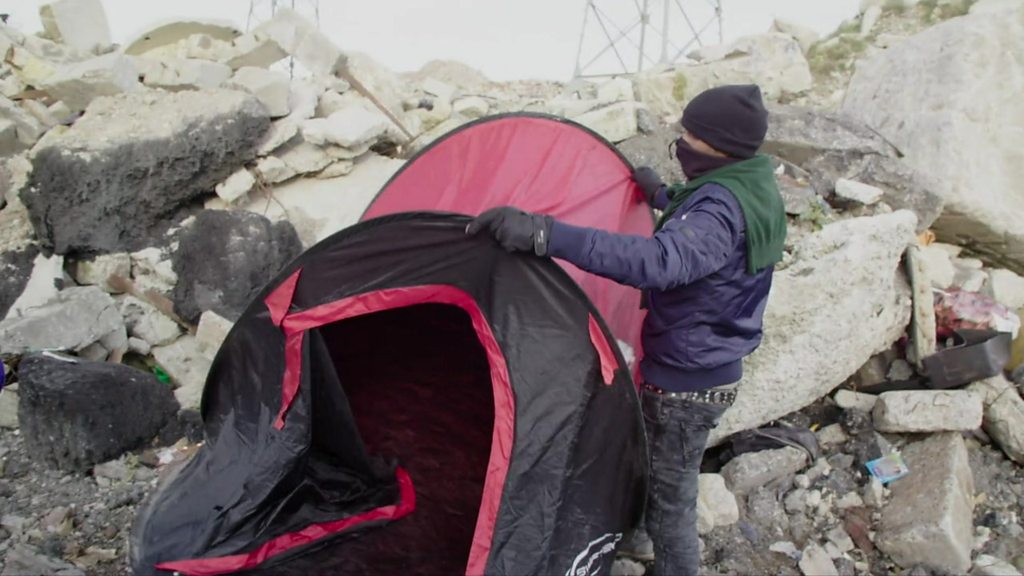 Calais: The camp that never really closes
22 Feb 2018 at 4:11am
Police in Calais have told the BBC that they fear another jungle camp will establish.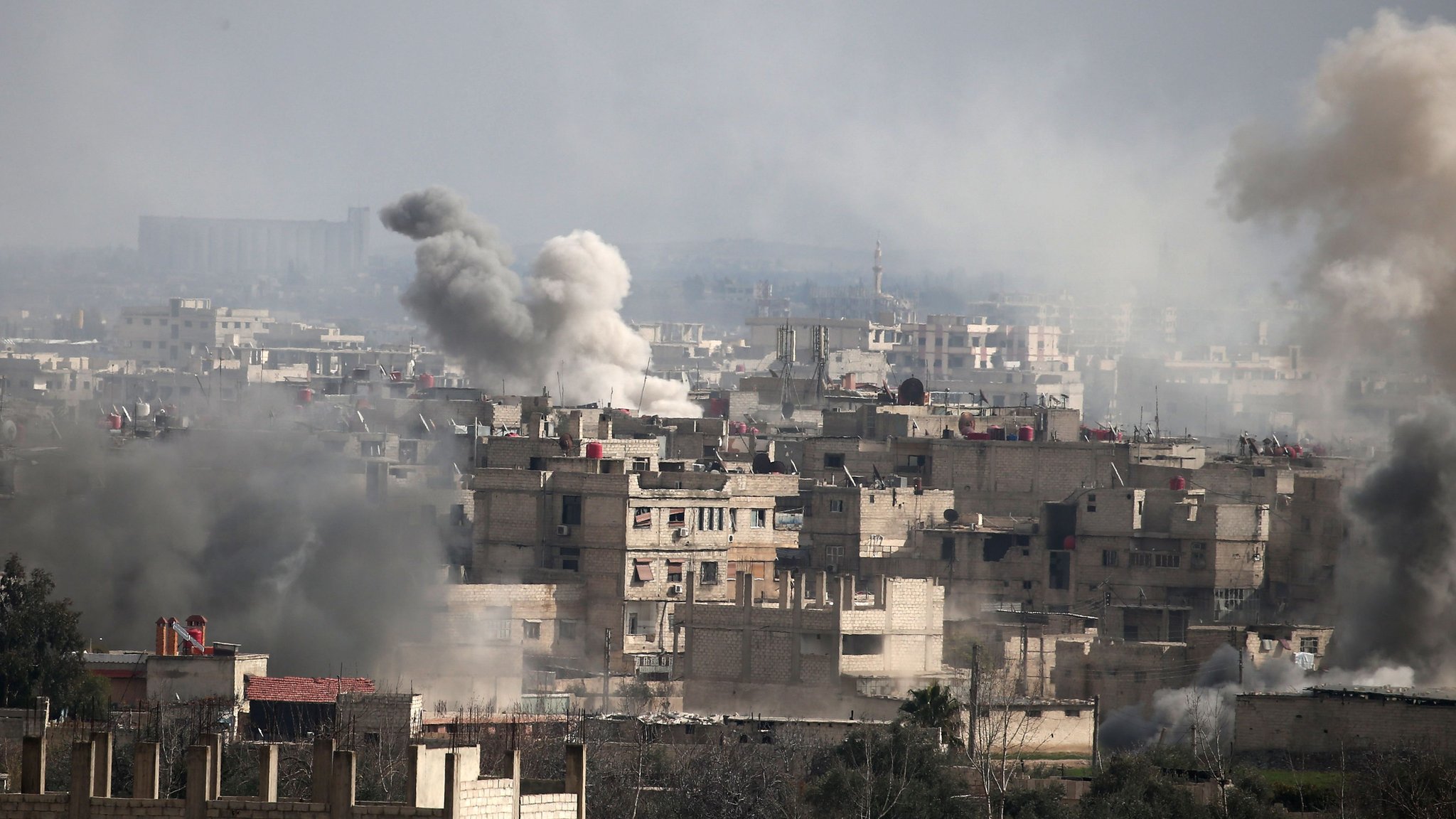 Syria war: UN plea to end 'hell on earth' Eastern Ghouta crisis
22 Feb 2018 at 4:23am
The UN Secretary General is calling for an end to the fighting so aid can enter the rebel-held area.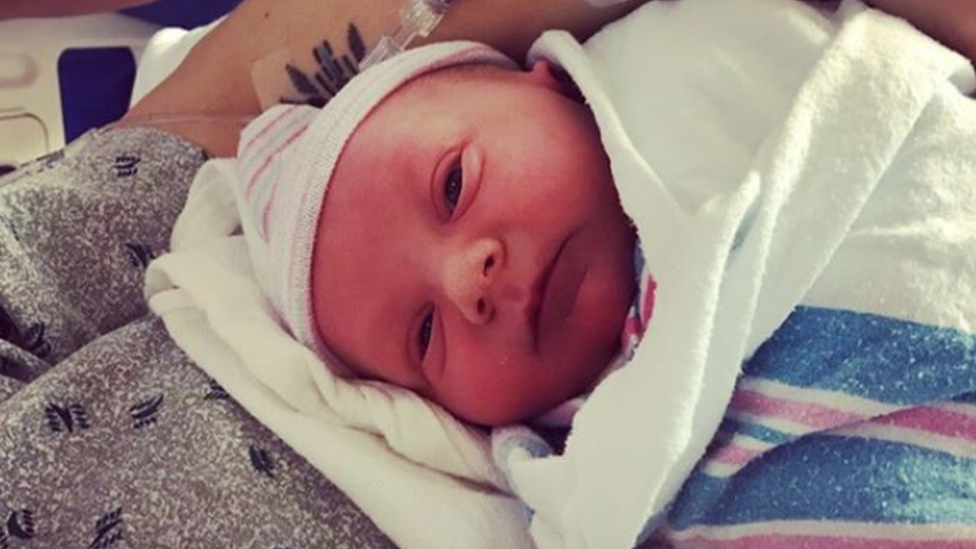 US: St Louis morning radio presenter gives birth on air
21 Feb 2018 at 10:46pm
Cassiday Proctor, a morning radio presenter, gave birth by Caesarean section live on air.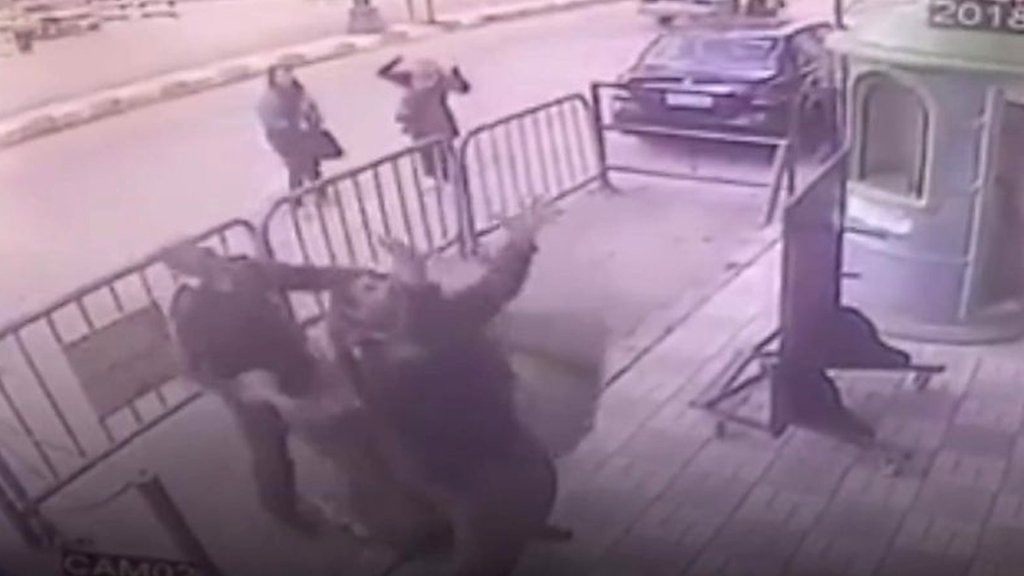 Moment policeman catches falling child
21 Feb 2018 at 10:12pm
He was guarding a bank in Asyut, Egypt, when he spotted the boy three floors above.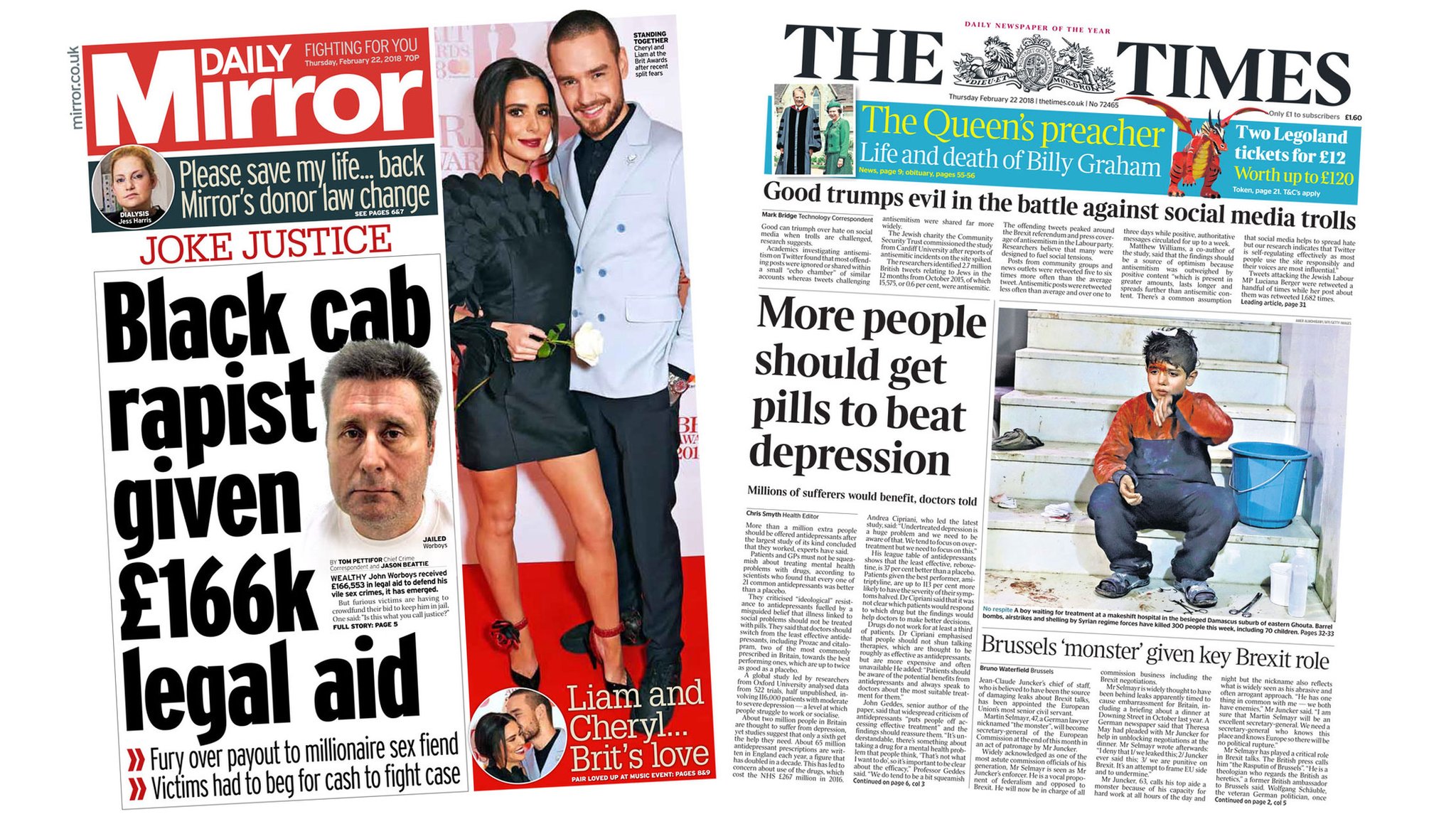 The Papers: 'Landmark' Worboys ruling and Brexit divisions
22 Feb 2018 at 5:57am
Thursday's papers cover the latest on taxi rapist John Worboys, Tory in-fighting over Brexit and experts endorse the use of antidepressants.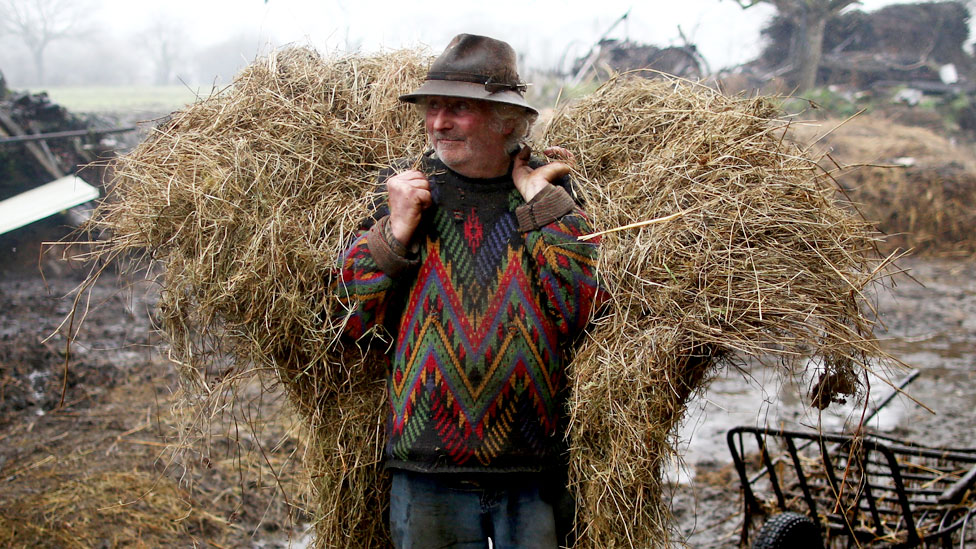 Meet the farmer who found happiness in an ancestral way of life
22 Feb 2018 at 12:06am
French farmer Jean-Bernard Huon has rejected modern techniques such as machinery and chemicals, relying instead on traditional methods.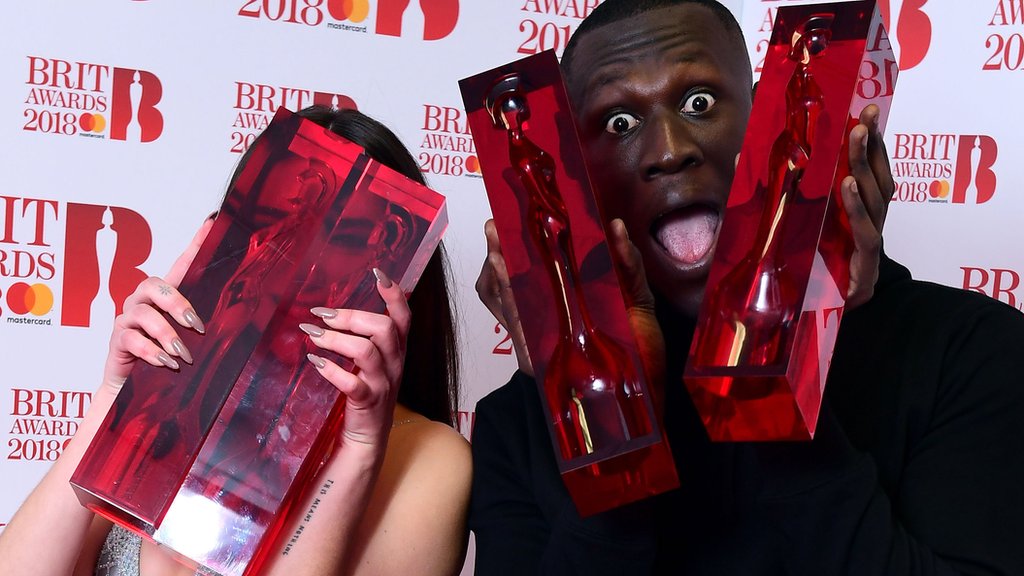 Brits 2018: The real winners and losers
22 Feb 2018 at 3:34am
From best mum to worst metaphor, these are the only Brit awards that really count.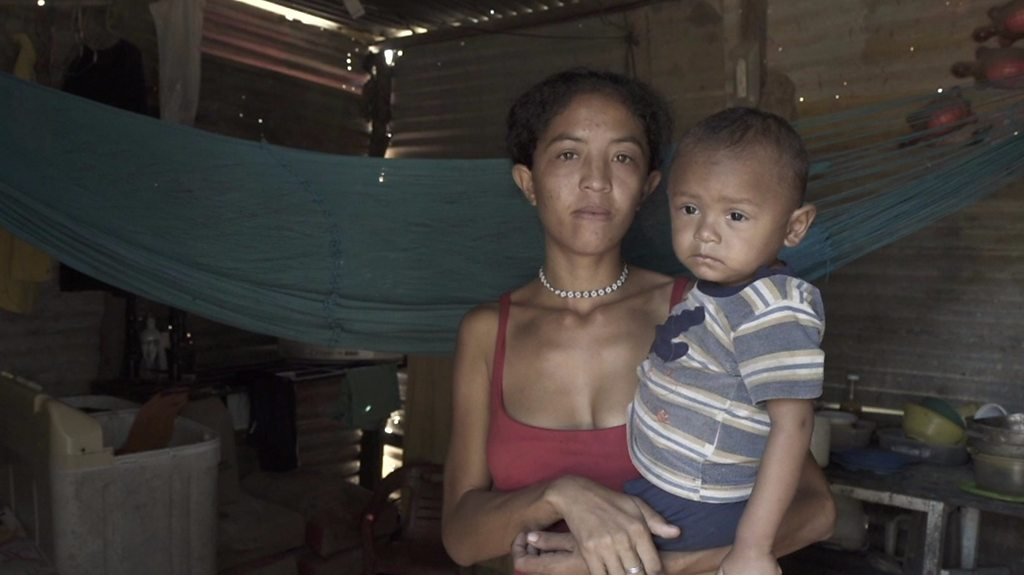 How Venezuelans stave off hunger amidst a food crisis
22 Feb 2018 at 2:28am
Food has become so scarce in Venezuela after the economy collapsed that people are getting desperate.
BBC News - UK
BBC News - UK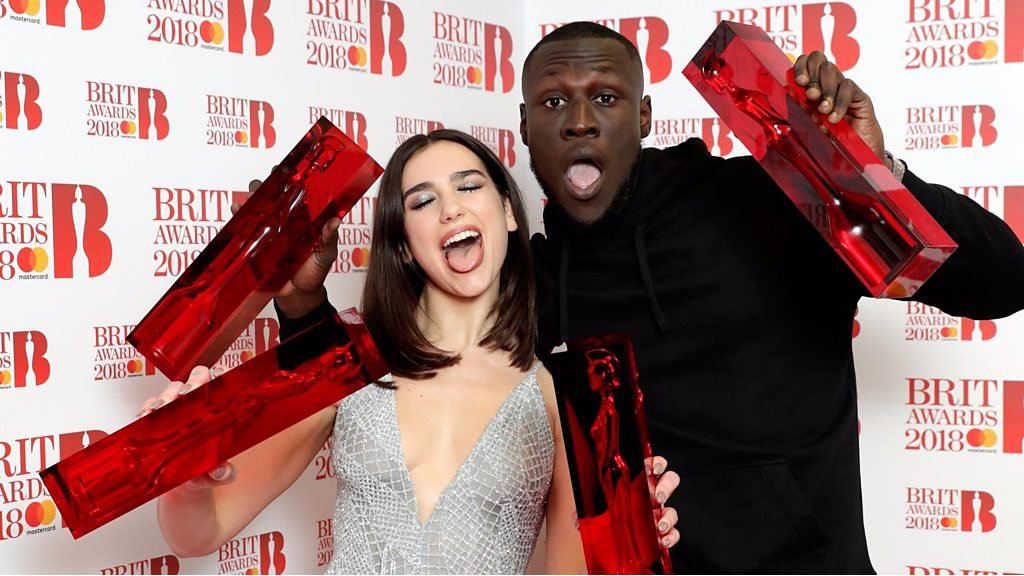 Brit Awards 2018 in two minutes: Stormzy and Dua Lipa win big
22 Feb 2018 at 1:29am
The big winners are Dua Lipa and Stormzy, who used his performance to attack the government on Grenfell.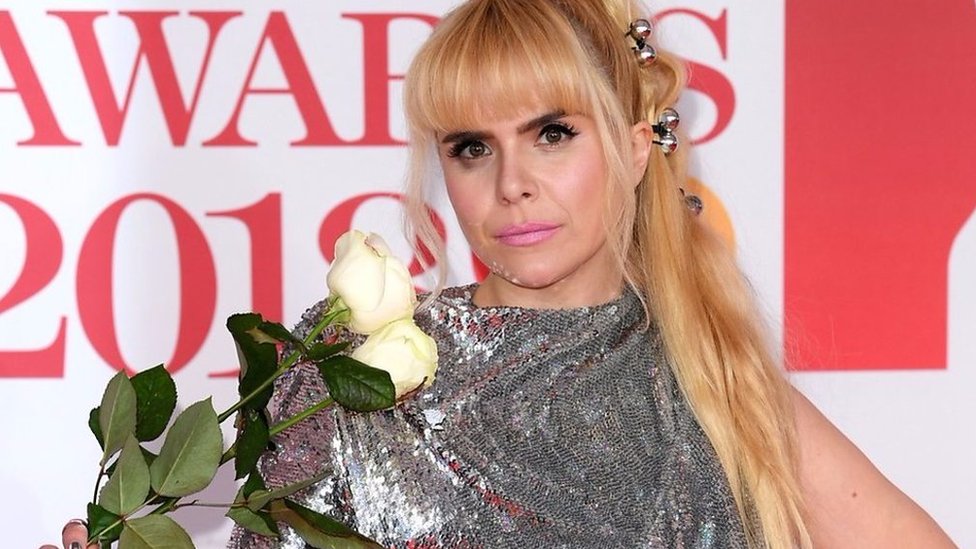 Brits stars react to white roses movement
21 Feb 2018 at 8:21pm
Paloma Faith was among those asked about the symbol of solidarity with victims of harassment and abuse.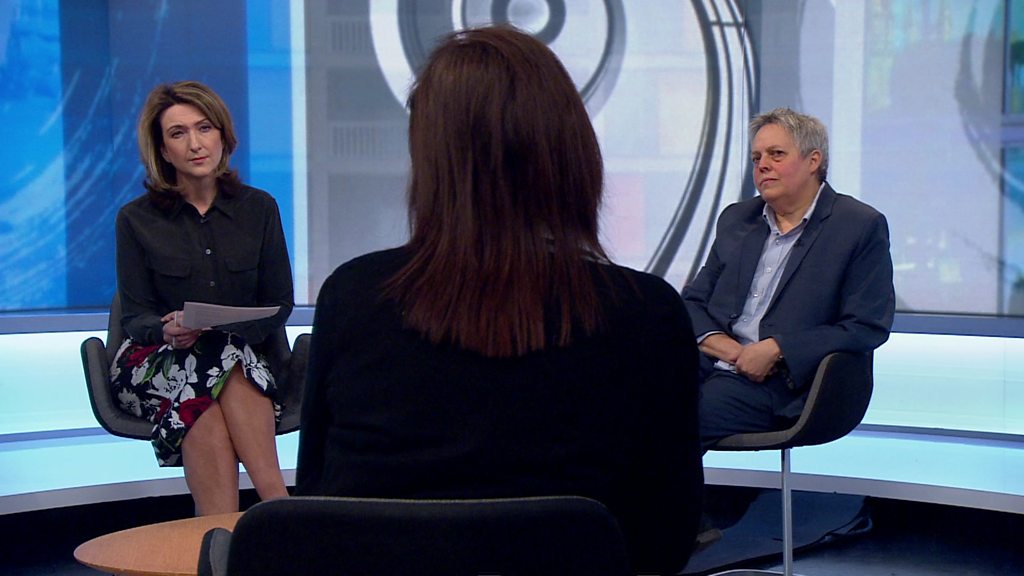 John Worboys case: 'I doubted my sanity for five years'
21 Feb 2018 at 10:44am
One of the rapist's victims told Victoria Derbyshire that watching the number of victims rise as more women came forward was "horrendous".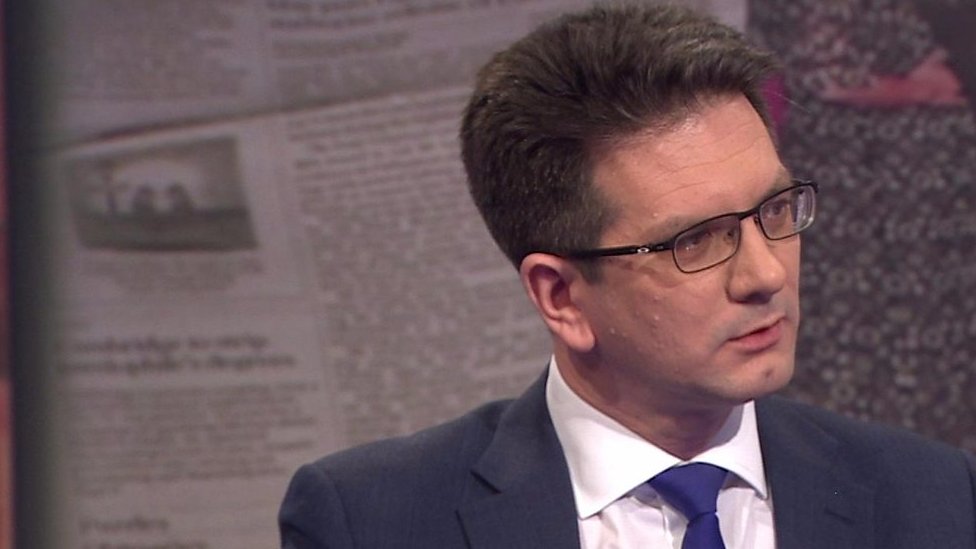 Minister asked: Did Corbyn betray country?
21 Feb 2018 at 3:16pm
A minister is asked for his reaction to claims by the defence secretary that Jeremy Corbyn "betrayed his country" and a security minister comparing Labour's leader to Kim Philby.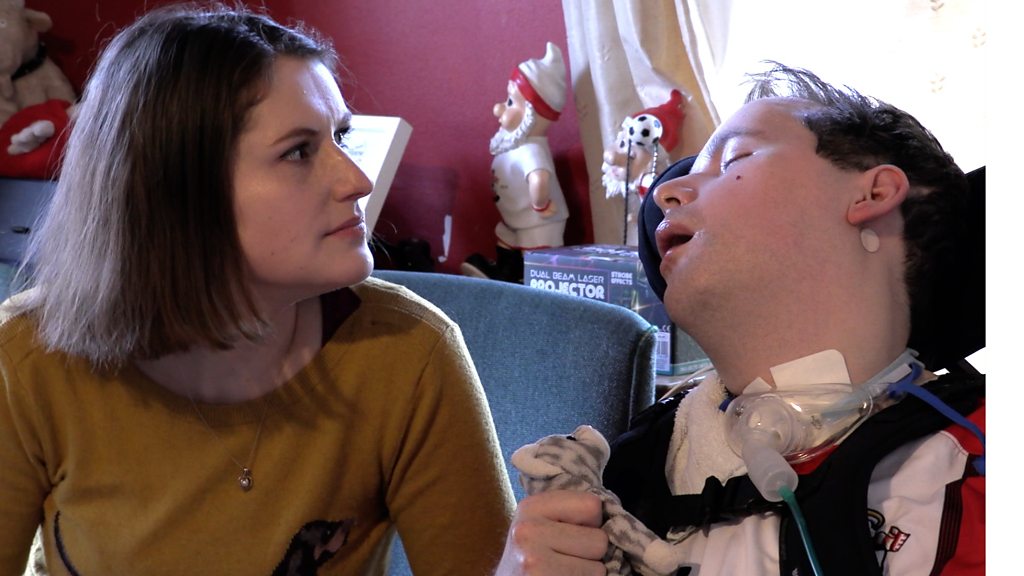 Partially paralysed man blinks to communicate
21 Feb 2018 at 1:52am
Simon Field might not be able to move but he can still communicate, by blinking.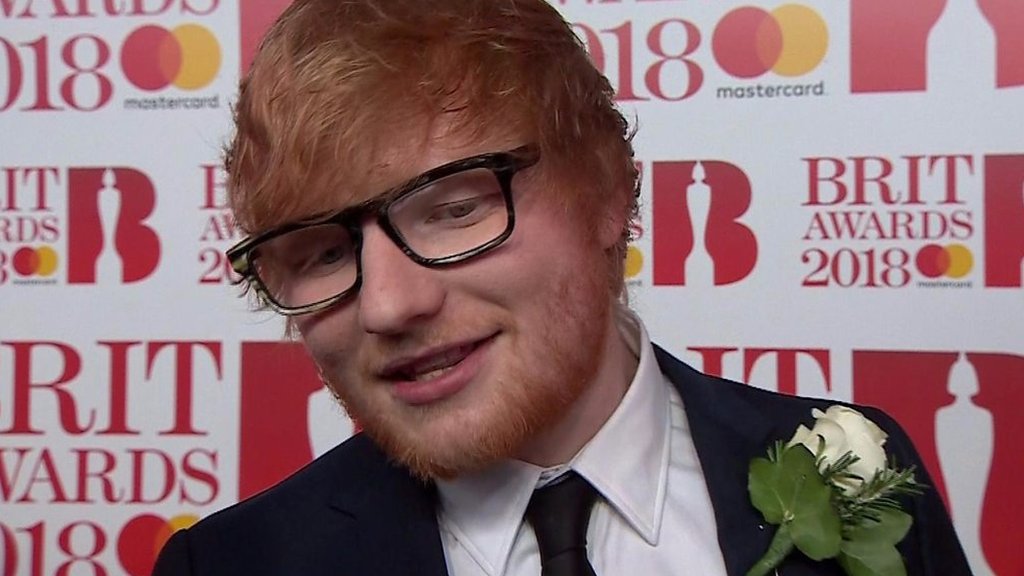 Will Ed Sheeran play at royal wedding?
21 Feb 2018 at 6:19pm
The singer responds to reports that he's performing at Prince Harry and Meghan Markle's wedding.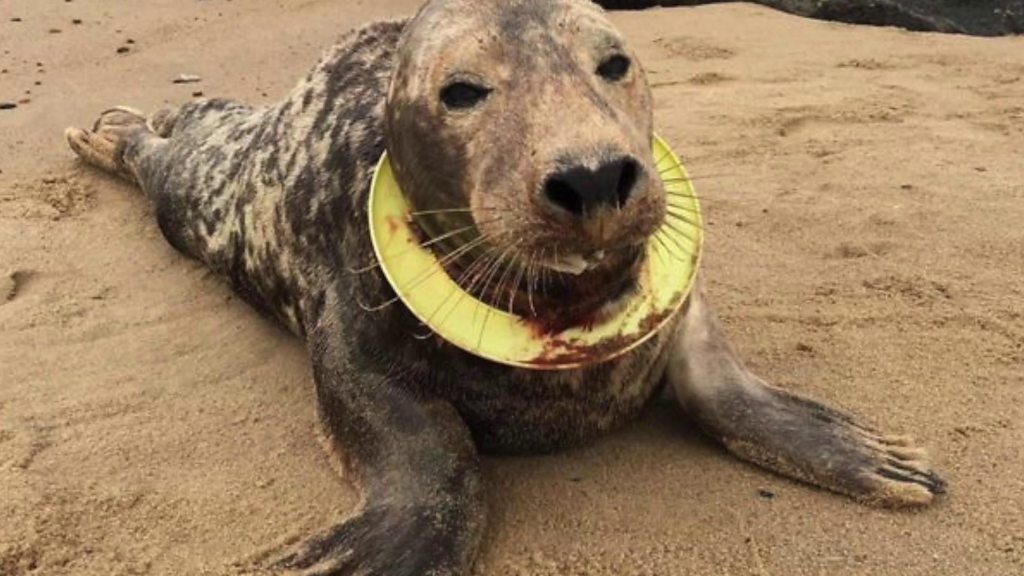 Frisbee the seal returns to North Sea after RSPCA care
21 Feb 2018 at 6:06pm
The "minor miracle" for the seal left with "horrendous" injuries from a Frisbee-style beach toy.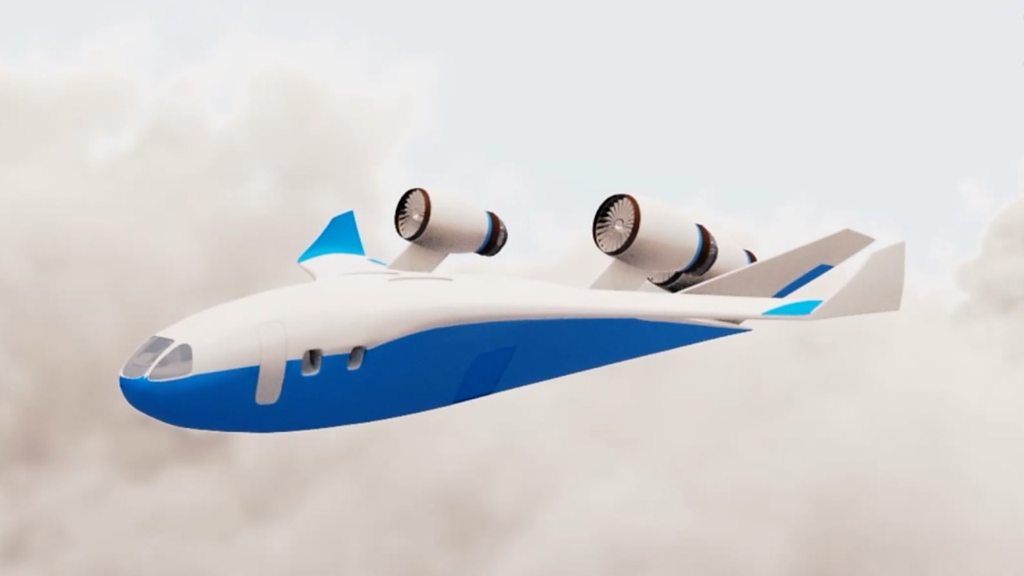 The Cranfield-based plane that thinks it's a helicopter
21 Feb 2018 at 11:02am
The Starling Jet is due to launch in six years time at a cost of £8m.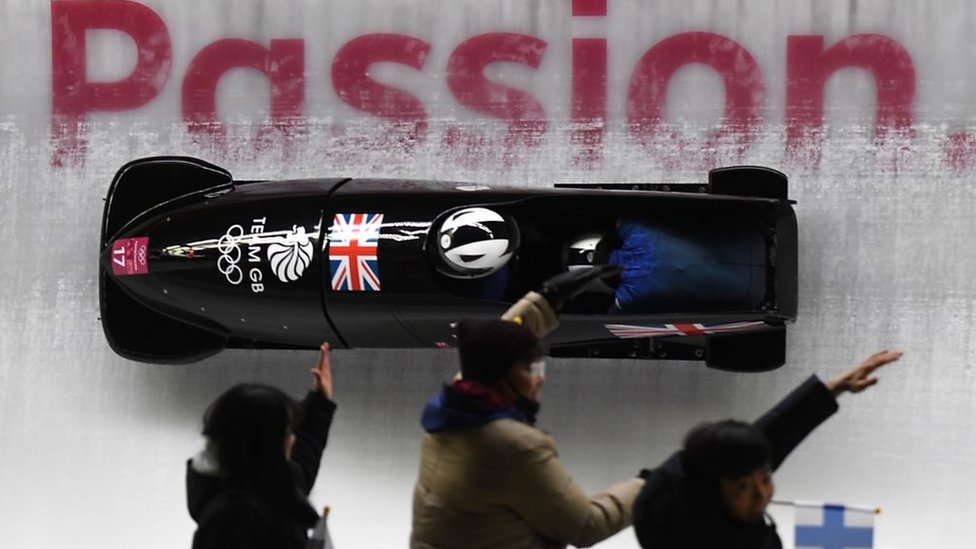 Crowdfunding: When gold is the goal
21 Feb 2018 at 12:21pm
Great Britain's bobsleighers Mica McNeill and Mica Moore have got to Pyeongchang thanks to crowdfunding.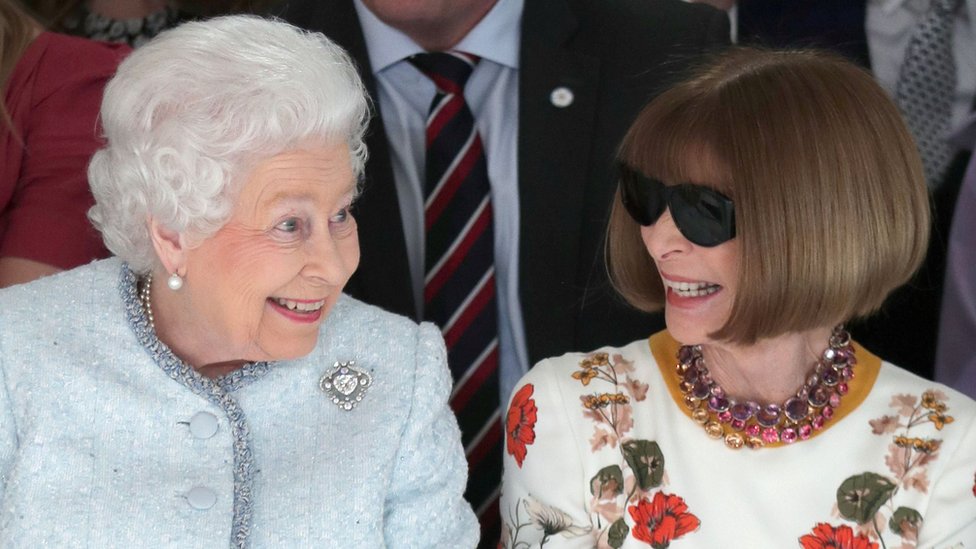 The Queen on the 'frow' at London Fashion Week
20 Feb 2018 at 6:38pm
She sat in the front row next to Vogue's Anna Wintour and gave an award to designer Richard Quinn.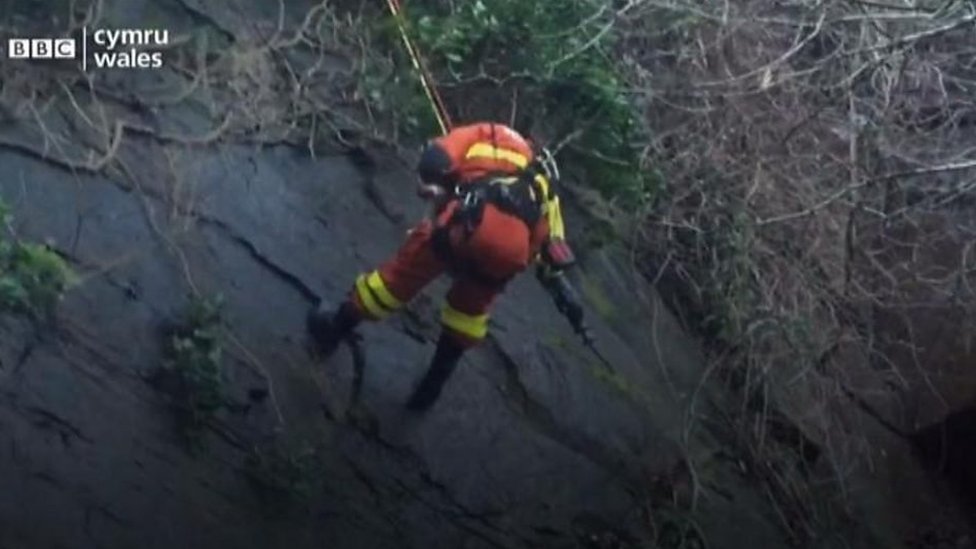 Fire crew rescues dog from quarry ledge in Swansea
20 Feb 2018 at 5:07pm
Basil the collie cross was rescued from the 50ft ledge near Townhill after Saturday's earthquake.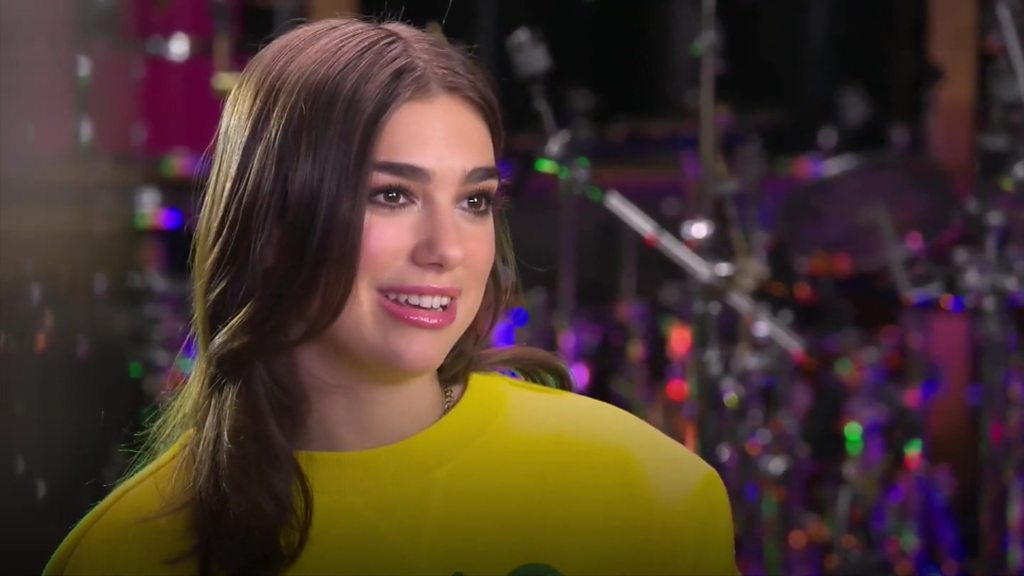 Dua Lipa: 'More female artists are on the rise'
21 Feb 2018 at 9:29am
The singer is the first female artist to get five Brit Award nominations in one year.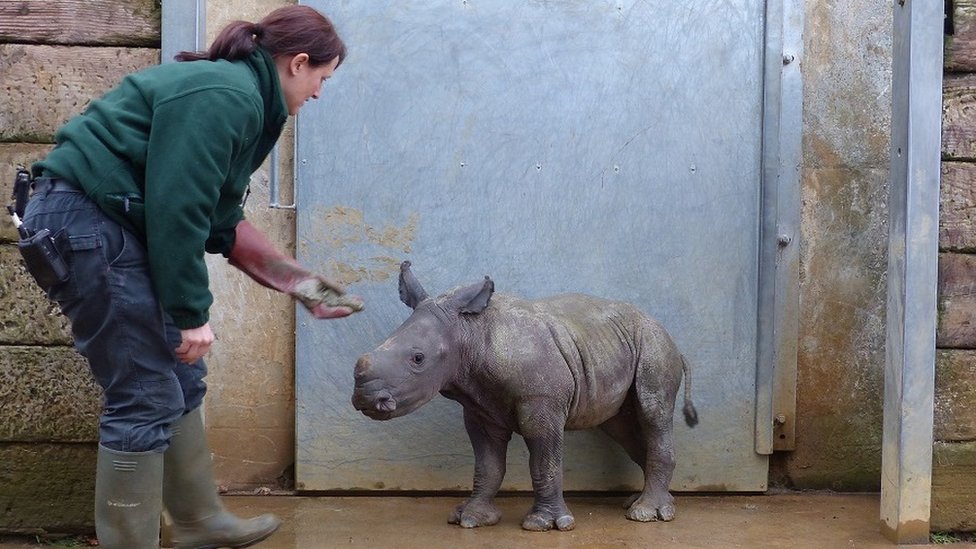 Baby Belle, the hand-reared rhino
21 Feb 2018 at 5:41am
Belle needed treatment for an injured leg and is Cotswold Wildlife Park's first hand-reared white rhino calf.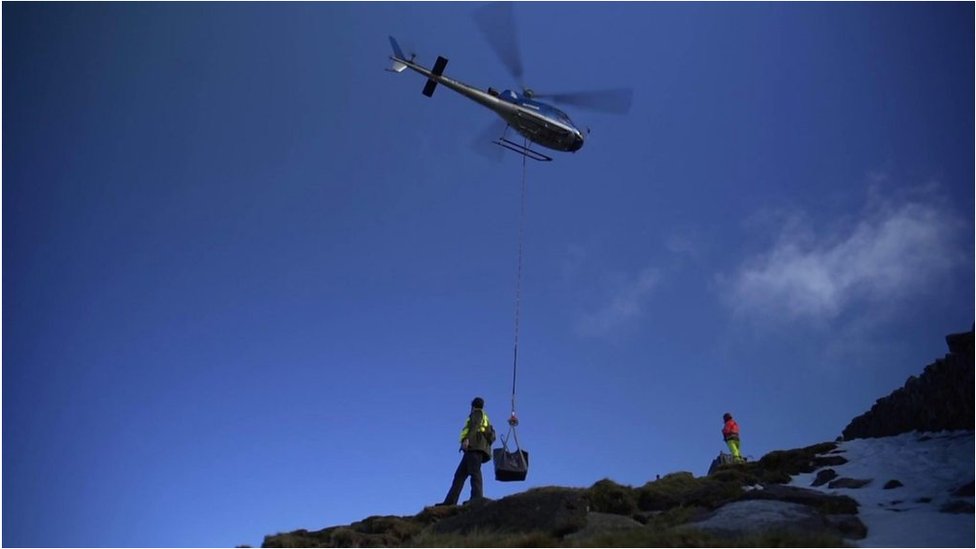 Stones airlifted for Mourne Wall Restoration Project
21 Feb 2018 at 8:09am
Some 84 bags of stones are airlifted to mountains to help the Mourne Wall Restoration Project.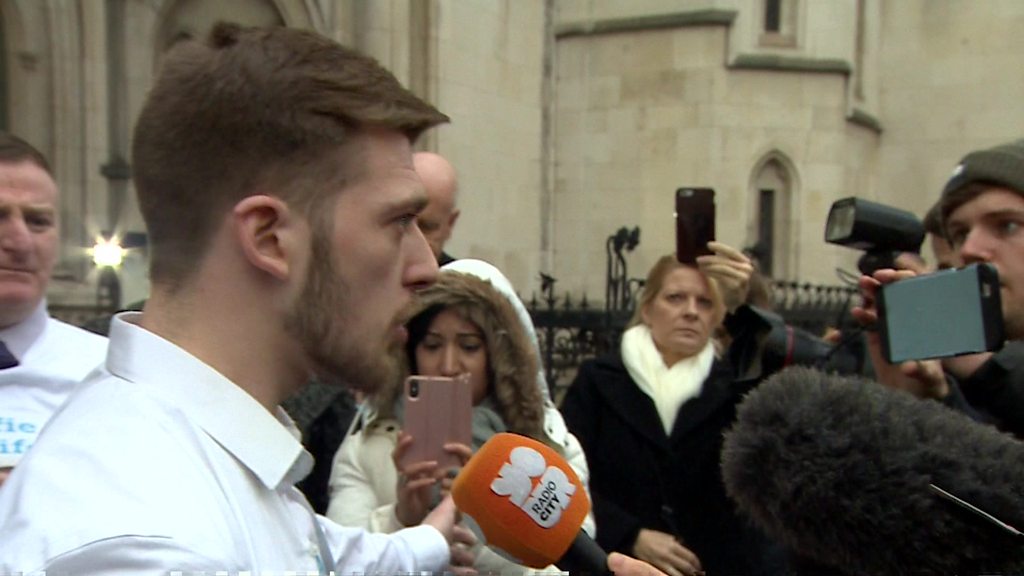 Alfie Evans' father: 'My son's been sentenced to the death penalty'
20 Feb 2018 at 7:00pm
The parents of a boy with a mystery illness lose a fight in the High Court for doctors to continue life support.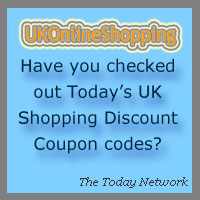 BBC News - News front page
BBC News - News front page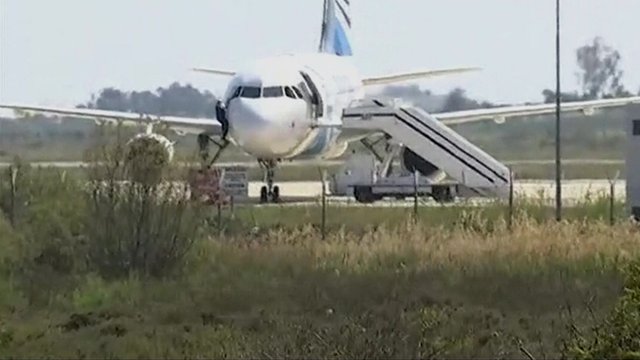 EgyptAir hijack: Man jumps from plane cockpit window
29 Mar 2016 at 11:46am
A man was filmed jumping from a hijacked EgyptAir plane cockpit window shortly before the hijacker surrendered.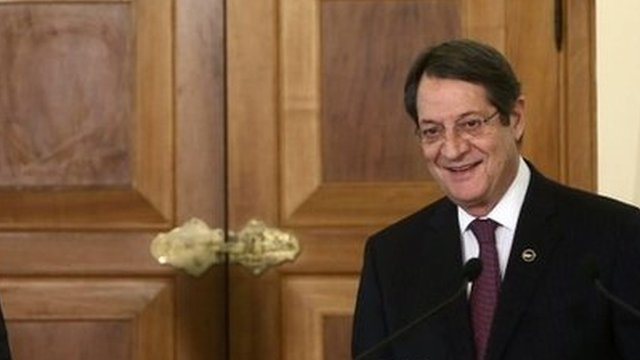 EgyptAir hijack: Cyprus president laughs off hijacking
29 Mar 2016 at 10:42am
Cyprus President Nicos Anastasiades has said that the hijacking of the plane that landed at Larnaca was not linked to terrorism.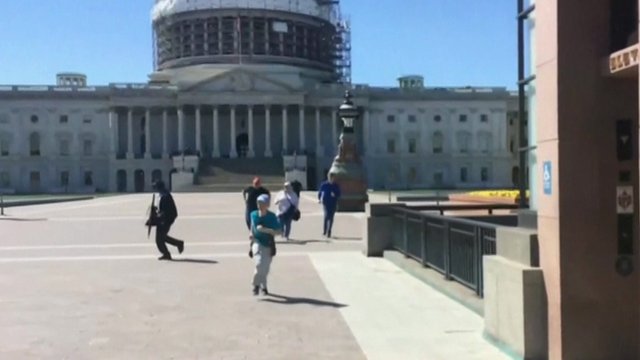 Video shows Washington shooting panic
29 Mar 2016 at 1:29am
Police shot an armed man as he tried to enter the Capitol building visitor centre in Washington DC.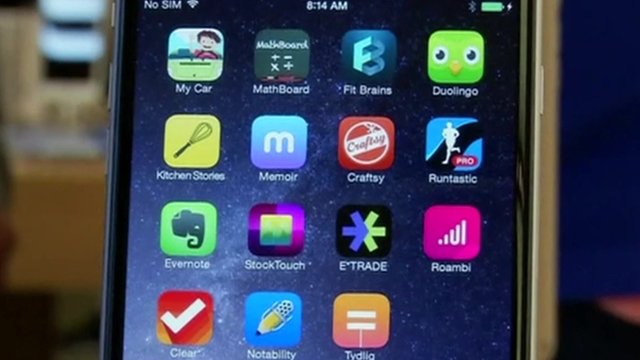 FBI unlocks dead gunman's iPhone
29 Mar 2016 at 6:22am
The FBI has managed to unlock the iPhone of the San Bernardino gunman without Apple's help, ending a court case, the US justice department says.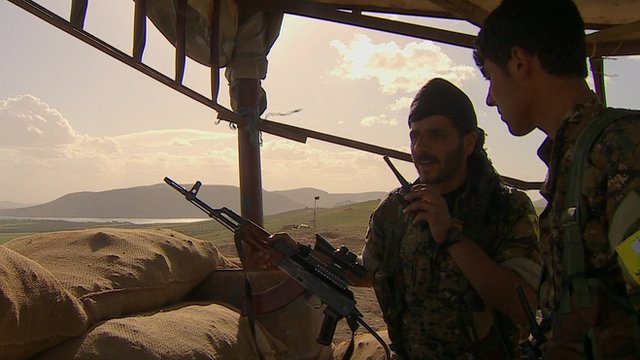 Inside Aleppo province: On the ground with Kurdish forces fighting IS
29 Mar 2016 at 4:08am
The BBC gains exclusive access in Aleppo province, where Kurdish forces have seized most of the border with Turkey from Islamic State fighters.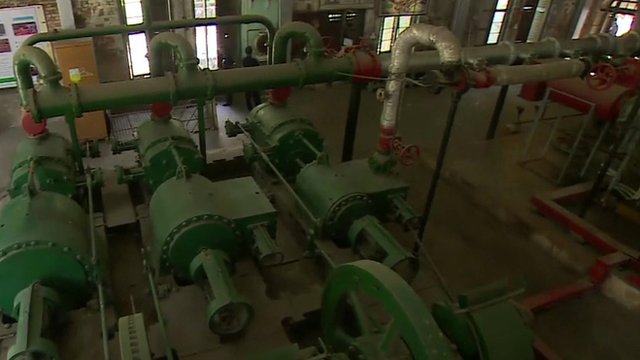 Exploring Myanmar's ageing sewers
29 Mar 2016 at 1:28am
Upgrading Myanmar's colonial era sewage system will be one of the tasks facing the new leaders when they take office this week.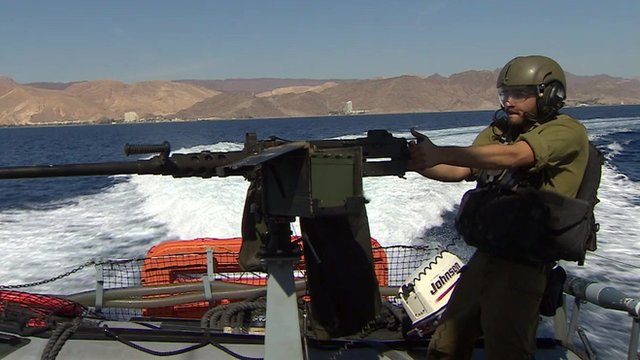 Israel on alert for attacks by Islamic State fighters in Sinai
29 Mar 2016 at 5:32am
With so-called Islamic State militants active in Egypt's Sinai, Israeli troops are on alert for attacks just across the border.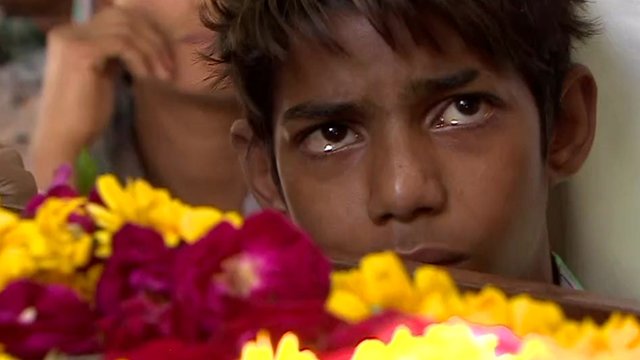 Families mourn park attack on Lahore Christians
28 Mar 2016 at 10:54am
As Pakistani families mourn the park attack on Lahore Christians, the BBC's Shaimaa Khalil reports from the funeral of 16-year-old boy Sharoon.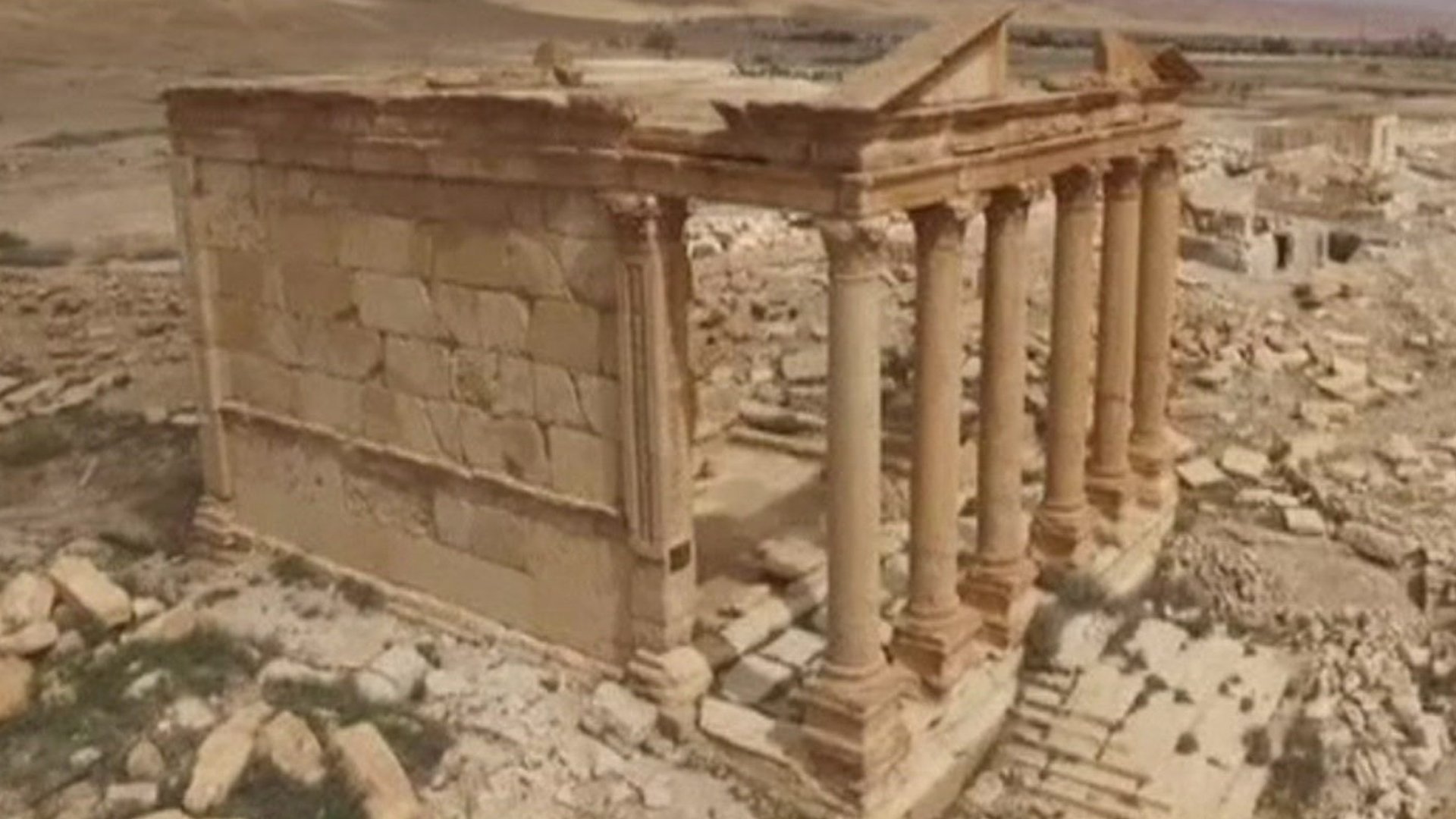 Drone reveals ancient city 'still standing'
28 Mar 2016 at 9:19am
Drone footage has revealed that the ancient city of Palmyra is largely still intact, after being recaptured from so-called Islamic State (IS).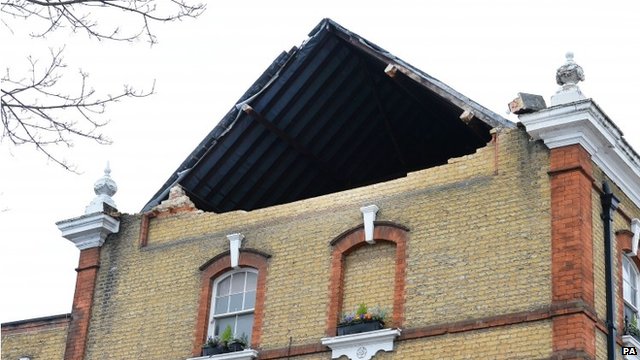 Storm Katie: High winds cause damage across London
28 Mar 2016 at 9:47am
Wind gusts of up to 105 mph (170 kph) from Storm Katie have caused Gatwick-bound flights to be diverted, and damage across London.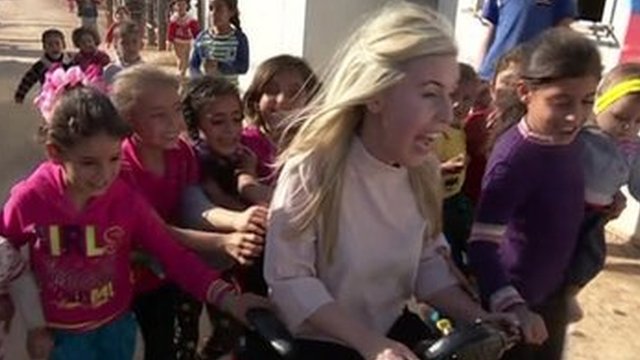 Syria crisis: Refugees 'fascinated' by mobility scooter
28 Mar 2016 at 5:09pm
The BBC's disability news correspondent, Nikki Fox, has been to the camp to see how those with a disability, who are some of the most vulnerable, survive.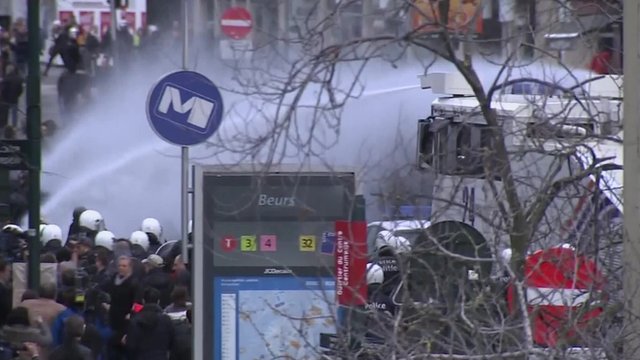 Water cannon fired at Brussels protest
28 Mar 2016 at 9:40am
Belgian police fired water cannon to disperse protesters who stormed a central square in Brussels on Sunday