Yahoo News - Latest News & Headlines
The latest news and headlines from Yahoo! News. Get breaking news stories and in-depth coverage with videos and photos.
Mississippi church member charged in 'Vote Trump' arson
21 Dec 2016 at 11:59pm
A 45-year-old black man is suspected of vandalizing and burning Hopewell Missionary Baptist Church a week before the election.
Study: Half of Americans don't use vacation time
20 Dec 2016 at 3:15pm
A national survey shows three reasons half of American workers forgo valuable vacation days to spend more time at the office.
YouTube star's claim against Delta Air Lines
21 Dec 2016 at 7:54pm
Muslim American Adam Saleh says he was kicked off a flight in London because he made a phone call in Arabic.
Bizarre North Pole temperatures cap off year
21 Dec 2016 at 6:17pm
A forecast predicts the temperature at the North Pole could come close to the melting point of 32 degrees Fahrenheit.
No more 'drain the swamp,' says Gingrich
21 Dec 2016 at 5:34pm
The ex-House speaker recounts how he had just written "a very cute tweet" about alligators when he was told to stop.
NYT > Home Page
Europe Edition: Emmanuel Macron, Chile, California: Your Wednesday Briefing
by PATRICK BOEHLER
17 Jan 2018 at 5:18am
Here's what you need to know to start your day.
Ex-C.I.A. Officer Suspected of Compromising Chinese Informants Is Arrested
by ADAM GOLDMAN
17 Jan 2018 at 3:17am
The arrest of the former officer, Jerry Chun Shing Lee, 53, capped an intense F.B.I. investigation that began around 2012 after the C.I.A. began losing its agents in China.
Killing C.I.A. Informants, China Crippled U.S. Spying Operations
by MARK MAZZETTI, ADAM GOLDMAN, MICHAEL S. SCHMIDT and MATT APUZZO
20 May 2017 at 5:13pm
At least 18 C.I.A. sources were killed or imprisoned in China between 2010 and 2012, one of the worst intelligence breaches in decades. Investigators still disagree about how it happened.
Pentagon Suggests Countering Devastating Cyberattacks With Nuclear Arms
by DAVID E. SANGER and WILLIAM J. BROAD
16 Jan 2018 at 11:07pm
President Trump has not yet approved a draft strategy that would expand "extreme circumstances" for nuclear retaliation to include a crippling cyberattack.
Days After Hawaii's False Missile Alarm, a New One in Japan
by KIMIKO de FREYTAS-TAMURA
16 Jan 2018 at 4:22pm
NHK, Japan's public broadcaster, accidentally sent news alerts that North Korea had launched a missile, before quickly correcting the error.
Doctor Declares Trump's Health Excellent, With Perfect Score on Cognitive Test
by MICHAEL D. SHEAR and LAWRENCE K. ALTMAN, M.D.
17 Jan 2018 at 12:41am
But President Trump could benefit from more exercise and losing weight, the presidential physician said after Mr. Trump's annual physical.
G.O.P. to Use Children's Health Insurance as Lure for Averting Shutdown
by THOMAS KAPLAN and ROBERT PEAR
17 Jan 2018 at 4:10am
With no immigration deal in sight, Republicans are eyeing a stopgap bill to keep the government open past Friday, sweetening it with an extension of the child health program.
Horror for 13 California Siblings Hidden by Veneer of a Private Home School
by LOUIS KEENE, JENNIFER MEDINA and PATRICIA MAZZEI
17 Jan 2018 at 2:02am
David A. Turpin created the school at his nondescript home southeast of Los Angeles. But what the authorities found inside were his emaciated children chained to furniture.
Bannon Is Subpoenaed in Mueller's Russia Investigation
by MICHAEL S. SCHMIDT
17 Jan 2018 at 2:37am
The move marks the first time the special counsel is known to have used a grand jury subpoena to seek information from a member of President Trump's inner circle.
White House Memo: Debate Continues Over What Trump Said. But Does the Exact W...
by MAGGIE HABERMAN and JONATHAN MARTIN
17 Jan 2018 at 5:34am
If the argument seems to amount to a distinction without a difference, neither the White House nor its allies have acknowledged it.
Fearing DACA's Return May Be Brief, Immigrants Rush to Renew
by LIZ ROBBINS and MIRIAM JORDAN
17 Jan 2018 at 12:55am
With the government temporarily blocked from ending the immigration program, some lined up to file applications before circumstances changed again.
Justice Dept., Fighting to Kill DACA, Asks for Supreme Court Review
by KATIE BENNER
16 Jan 2018 at 9:06pm
The request by the Trump administration for immediate review is an unusual step after a judge ordered the administration to restart the program.
Editorial: Donald Trump vs. Guantánamo's Forever Prisoners
by THE EDITORIAL BOARD
17 Jan 2018 at 12:24am
A new legal challenge represents the sharpest test yet at the prison of America's commitment to fundamental principles of due process.
Op-Ed Columnist: Donald Trump Will Soil You. Ask Lindsey Graham.
by FRANK BRUNI
16 Jan 2018 at 10:36pm
There's no honor or wisdom in cozying up to this president.
Op-Ed Contributor: Florida Isn't the Only State That Will Be Hurt by Offshore...
by XAVIER BECERRA
16 Jan 2018 at 9:04pm
No state faces more potential harm than California. But as a blue state, it apparently isn't eligible for the free pass Florida got from drilling.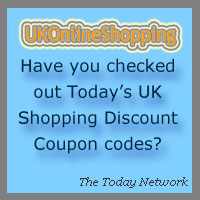 NYT > Opinion
On Campus: To Boost the Economy, Help Students First
by SHEILA C. BAIR
21 Dec 2016 at 8:21am
Donald Trump should focus on the millions of young people in debt.
Editorial: A Cruel Test for Germany, and Europe
by THE EDITORIAL BOARD
21 Dec 2016 at 12:53am
With each new attack, the challenge to defend tolerance, inclusion, equality and reason grows more daunting.
Op-Ed Columnist: The Plague of 'Early Decision'
by FRANK BRUNI
21 Dec 2016 at 8:21am
A popular college admissions practice is unjust and unwise.
Op-Ed Columnist: Australia's Brave Whistleblower Nurse
by ROGER COHEN
20 Dec 2016 at 11:07am
Lynne Elworthy has been dismissed after speaking up, in defiance of gag orders, to denounce the cruelty of Australia's refugee policy.
Op-Ed Columnist: Books for the Trump Era
by ROSS DOUTHAT
21 Dec 2016 at 8:21am
The liberal order's would-be defenders need to read some of its critics.
Contributing Op-Ed Writer: The Cold War Isn't Back. So Don't Think Like It Is.
by IVAN KRASTEV
21 Dec 2016 at 8:21am
Fears of Russia are already distorting our understanding of politics. Let's not let them ruin 2017.
Op-Ed Contributor: Trump Is Going After Health Care. Will Democrats Push Back?
by THEDA SKOCPOL
21 Dec 2016 at 8:21am
Republicans plan to slash health care spending. That will hurt their own voters, and the left should take advantage.
Editorial: Russia, Turkey and an Assassination
by THE EDITORIAL BOARD
21 Dec 2016 at 1:54am
Despite Monday's shooting, the two sides seem to have decided to work together on a possible end to the Syrian war.
Editorial: An Avoidable Crash in Car Loans
by THE EDITORIAL BOARD
21 Dec 2016 at 8:21am
Reckless auto lending shows that more, not less, regulation of consumer financial services is needed.
Disability: The Everyday Anxiety of the Stutterer
by JOSEPH P. CARTER
20 Dec 2016 at 9:26am
The conversations that make up the fabric of life are both mundane and profound. I don't take them for granted.