Yahoo News - Latest News & Headlines
The latest news and headlines from Yahoo! News. Get breaking news stories and in-depth coverage with videos and photos.
Mississippi church member charged in 'Vote Trump' arson
21 Dec 2016 at 11:59pm
A 45-year-old black man is suspected of vandalizing and burning Hopewell Missionary Baptist Church a week before the election.
Study: Half of Americans don't use vacation time
20 Dec 2016 at 3:15pm
A national survey shows three reasons half of American workers forgo valuable vacation days to spend more time at the office.
YouTube star's claim against Delta Air Lines
21 Dec 2016 at 7:54pm
Muslim American Adam Saleh says he was kicked off a flight in London because he made a phone call in Arabic.
Bizarre North Pole temperatures cap off year
21 Dec 2016 at 6:17pm
A forecast predicts the temperature at the North Pole could come close to the melting point of 32 degrees Fahrenheit.
No more 'drain the swamp,' says Gingrich
21 Dec 2016 at 5:34pm
The ex-House speaker recounts how he had just written "a very cute tweet" about alligators when he was told to stop.
NYT > Home Page
New Order Indefinitely Bars Almost All Travel From Seven Countries
by MICHAEL D. SHEAR
25 Sep 2017 at 2:37am
Starting next month, most citizens of Iran, Libya, Syria, Yemen, Somalia, Chad and North Korea will be indefinitely banned from entering the United States.
Angela Merkel Makes History in German Vote, but So Does Far Right
by STEVEN ERLANGER and MELISSA EDDY
25 Sep 2017 at 4:50am
Ms. Merkel becomes only the fourth postwar chancellor to win four national elections, but her victory is diminished by the showing of Alternative for Germany.
Merkel, Reluctant Leader of the West, 'Has Gotten the Taste for It'
by STEVEN ERLANGER
24 Sep 2017 at 10:02pm
Elected to a fourth term as chancellor of Germany, Ms. Merkel wants to put the European Union, post-Brexit and in the age of Trump, on a stable, vigorous path.
Europe Edition: Angela Merkel, N.F.L., Catalonia: Your Monday Briefing
by PATRICK BOEHLER
25 Sep 2017 at 4:26am
Here's what you need to know to start your day.
News Analysis: Is Trump All Talk on North Korea? The Uncertainty Sends a Shiver
by JULIE HIRSCHFELD DAVIS
25 Sep 2017 at 12:33am
The president's willingness to casually threaten to annihilate a nuclear-armed foe was yet another reminder of the steep risks inherent in his brute-force approach to diplomacy.
Senators Revise Health Bill in Last-Ditch Effort to Win Votes
by ROBERT PEAR and THOMAS KAPLAN
25 Sep 2017 at 3:54am
Senators Lindsey Graham and Bill Cassidy adjusted the bill to send money toward Alaska and Maine, states with senators who had indicated they weren't ready to support the latest attempt to repeal the Affordable Care Act.
Kushner Used Personal Email Account for Government Business
by MAGGIE HABERMAN and SHARON LaFRANIERE
25 Sep 2017 at 2:11am
A lawyer said that Jared Kushner had received or sent "fewer than a hundred emails" involving his White House colleagues, and that all were forwarded to an official account, creating a record.
Immigration Officials Taking New Steps to Discourage Smuggling of Children
by RON NIXON and CAITLIN DICKERSON
24 Sep 2017 at 9:32pm
Officials said the sweep was intended to deter parents in the United States illegally from paying smugglers to bring their children into the country.
Pentagon Tests Lasers and Nets to Combat a Vexing Foe: ISIS Drones
by ERIC SCHMITT
23 Sep 2017 at 6:41pm
As deadly drone attacks by the Islamic State increase, American officials are experimenting with technologies that can destroy the weapons.
17 ISIS Fighters Reported Killed as U.S. Ends Lull in Libya Airstrikes
by ERIC SCHMITT
24 Sep 2017 at 6:47pm
A half-dozen "precision strikes" hit a training camp about 150 miles southeast of Surt, from which militants were plotting and conducting attacks, the military said.
Puerto Rico's Agriculture and Farmers Decimated by Maria
by FRANCES ROBLES and LUIS FERRÉ-SADURNÍ
25 Sep 2017 at 12:57am
Hurricane Maria's barrage took out entire plantations and destroyed crops and livestock across the island. The storm knocked out about 80 percent of its crops.
Spelunking in Search of Antibiotics
24 Sep 2017 at 9:00am
It can take decades of research and more than a billion dollars to create a new antibiotic drug. Sometimes, the first step of the process starts underground, deep inside a mountain.
Your Daily Mini Crossword
14 Mar 2017 at 10:01pm
Solve a bite-size crossword in just a few minutes.
Fueled by Trump's Tweets, Anthem Protests Grow to a Nationwide Rebuke
by KEN BELSON
25 Sep 2017 at 12:09am
The wave of demonstrations at N.F.L. games on Sunday even included some of Trump's supporters in the league, but it drew a mixed reception from fans.
News Analysis: A Divider Not a Uniter, Trump Widens the Breach
by PETER BAKER
25 Sep 2017 at 2:46am
While past presidents at least talked about bringing the country together, this president has made a point of attacking everyone from sports stars to the pope.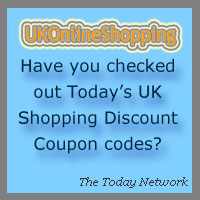 NYT > Opinion
On Campus: To Boost the Economy, Help Students First
by SHEILA C. BAIR
21 Dec 2016 at 8:21am
Donald Trump should focus on the millions of young people in debt.
Editorial: A Cruel Test for Germany, and Europe
by THE EDITORIAL BOARD
21 Dec 2016 at 12:53am
With each new attack, the challenge to defend tolerance, inclusion, equality and reason grows more daunting.
Op-Ed Columnist: The Plague of 'Early Decision'
by FRANK BRUNI
21 Dec 2016 at 8:21am
A popular college admissions practice is unjust and unwise.
Op-Ed Columnist: Australia's Brave Whistleblower Nurse
by ROGER COHEN
20 Dec 2016 at 11:07am
Lynne Elworthy has been dismissed after speaking up, in defiance of gag orders, to denounce the cruelty of Australia's refugee policy.
Op-Ed Columnist: Books for the Trump Era
by ROSS DOUTHAT
21 Dec 2016 at 8:21am
The liberal order's would-be defenders need to read some of its critics.
Contributing Op-Ed Writer: The Cold War Isn't Back. So Don't Think Like It Is.
by IVAN KRASTEV
21 Dec 2016 at 8:21am
Fears of Russia are already distorting our understanding of politics. Let's not let them ruin 2017.
Op-Ed Contributor: Trump Is Going After Health Care. Will Democrats Push Back?
by THEDA SKOCPOL
21 Dec 2016 at 8:21am
Republicans plan to slash health care spending. That will hurt their own voters, and the left should take advantage.
Editorial: Russia, Turkey and an Assassination
by THE EDITORIAL BOARD
21 Dec 2016 at 1:54am
Despite Monday's shooting, the two sides seem to have decided to work together on a possible end to the Syrian war.
Editorial: An Avoidable Crash in Car Loans
by THE EDITORIAL BOARD
21 Dec 2016 at 8:21am
Reckless auto lending shows that more, not less, regulation of consumer financial services is needed.
Disability: The Everyday Anxiety of the Stutterer
by JOSEPH P. CARTER
20 Dec 2016 at 9:26am
The conversations that make up the fabric of life are both mundane and profound. I don't take them for granted.