Yahoo News - Latest News & Headlines
The latest news and headlines from Yahoo! News. Get breaking news stories and in-depth coverage with videos and photos.
Mississippi church member charged in 'Vote Trump' arson
21 Dec 2016 at 11:59pm
A 45-year-old black man is suspected of vandalizing and burning Hopewell Missionary Baptist Church a week before the election.
Study: Half of Americans don't use vacation time
20 Dec 2016 at 3:15pm
A national survey shows three reasons half of American workers forgo valuable vacation days to spend more time at the office.
YouTube star's claim against Delta Air Lines
21 Dec 2016 at 7:54pm
Muslim American Adam Saleh says he was kicked off a flight in London because he made a phone call in Arabic.
Bizarre North Pole temperatures cap off year
21 Dec 2016 at 6:17pm
A forecast predicts the temperature at the North Pole could come close to the melting point of 32 degrees Fahrenheit.
No more 'drain the swamp,' says Gingrich
21 Dec 2016 at 5:34pm
The ex-House speaker recounts how he had just written "a very cute tweet" about alligators when he was told to stop.
NYT > Home Page
Charles Manson, Keystone XL, Jana Novotna: Your Monday Briefing
by CHRIS STANFORD
20 Nov 2017 at 11:10am
Here's what you need to know to start your day.
The Daily: Listen to 'The Daily': How Trump Is Reshaping the Judiciary
by MICHAEL BARBARO
20 Nov 2017 at 10:31am
Republican lawyers and lawmakers are working together to install conservative judges at a rate not seen in decades.
New York Today: New York Today: How Did the Subways Get So Bad?
by ALEXANDRA S. LEVINE
20 Nov 2017 at 12:54pm
Monday: An investigation examining the root of our subway woes, the Secret Science Club, and things to be thankful for.
Charles Manson Dies at 83; Wild-Eyed Leader of a Murderous Crew
by MARGALIT FOX
20 Nov 2017 at 8:35am
Mr. Manson became one of the most notorious killers of the 20th century after his followers brutally murdered seven people in 1969, including the actress Sharon Tate.
Manson Mythology and Pop Culture
20 Nov 2017 at 6:00am
Charles Manson was a constant dark presence in pop culture for decades after his arrest in the gruesome Tate-LaBianca murders.
What Became of the Manson Family?
by AMISHA PADNANI
20 Nov 2017 at 8:18am
Most of Charles Manson's followers were young women who had fled middle-class homes. Here's a look at where they are now.
Behind Mugabe's Rapid Fall: A Firing, a Feud and a First Lady
by NORIMITSU ONISHI
20 Nov 2017 at 12:42pm
Robert Mugabe's rule in Zimbabwe went unchallenged for 37 years, but in just a few days, he was largely stripped of power. The chain of events leading to his fall started with firing a vice president.
Mugabe Addresses Zimbabwe
19 Nov 2017 at 9:00pm
In a 20-minute speech to the African nation on Sunday night, President Robert Mugabe, flanked by members of the military, refused to say whether he would resign after nearly 40 years in power.
Robert Mugabe, in Speech to Zimbabwe, Refuses to Say if He Will Resign
by JEFFREY MOYO
20 Nov 2017 at 5:43am
Party leaders had given the president until noon Monday to resign or face impeachment, but he said he would preside over a party congress in a few weeks.
Will Cutting the Health Mandate Pay for Tax Cuts? Not Necessarily
by KATE ZERNIKE and ABBY GOODNOUGH
19 Nov 2017 at 10:32pm
Americans dislike the requirement that everyone have health insurance. But eliminating it doesn't mean that they'd stop buying coverage — or accepting subsidies.
Will the House Tax Plan Help the Middle Class?
17 Nov 2017 at 7:29pm
House Republicans have touted their tax plan as good for the middle class. The reality is more complicated.
In Race Against Roy Moore, Democratic Candidate Is Mostly on His Own
by JESS BIDGOOD
20 Nov 2017 at 6:36am
Alabama Democrats see a rare chance of victory in the Senate special election. But the party is too diminished to give its candidate, Doug Jones, much help.
Quandary for Alabama Pastors: What to Say About Roy Moore
by CAMPBELL ROBERTSON and LAURIE GOODSTEIN
20 Nov 2017 at 1:43am
Appalled by the allegations against the Senate candidate, but hesitant to alienate churchgoers who support him, many ministers steered clear of the race in Sunday sermons.
He Took On the Voting Rights Act and Won. Now He's Taking On Harvard.
by ANEMONA HARTOCOLLIS
19 Nov 2017 at 11:01pm
Edward Blum has orchestrated more than two dozen lawsuits challenging racial preference laws.
Not Dead. Not Alive. Just Gone.
by AZAM AHMED
20 Nov 2017 at 8:00am
In Mexico, where the drug war's "disappeared" number in the tens of thousands, some families take up the search for loved ones on their own.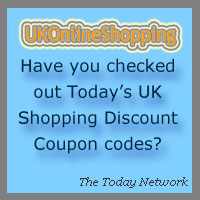 NYT > Opinion
On Campus: To Boost the Economy, Help Students First
by SHEILA C. BAIR
21 Dec 2016 at 8:21am
Donald Trump should focus on the millions of young people in debt.
Editorial: A Cruel Test for Germany, and Europe
by THE EDITORIAL BOARD
21 Dec 2016 at 12:53am
With each new attack, the challenge to defend tolerance, inclusion, equality and reason grows more daunting.
Op-Ed Columnist: The Plague of 'Early Decision'
by FRANK BRUNI
21 Dec 2016 at 8:21am
A popular college admissions practice is unjust and unwise.
Op-Ed Columnist: Australia's Brave Whistleblower Nurse
by ROGER COHEN
20 Dec 2016 at 11:07am
Lynne Elworthy has been dismissed after speaking up, in defiance of gag orders, to denounce the cruelty of Australia's refugee policy.
Op-Ed Columnist: Books for the Trump Era
by ROSS DOUTHAT
21 Dec 2016 at 8:21am
The liberal order's would-be defenders need to read some of its critics.
Contributing Op-Ed Writer: The Cold War Isn't Back. So Don't Think Like It Is.
by IVAN KRASTEV
21 Dec 2016 at 8:21am
Fears of Russia are already distorting our understanding of politics. Let's not let them ruin 2017.
Op-Ed Contributor: Trump Is Going After Health Care. Will Democrats Push Back?
by THEDA SKOCPOL
21 Dec 2016 at 8:21am
Republicans plan to slash health care spending. That will hurt their own voters, and the left should take advantage.
Editorial: Russia, Turkey and an Assassination
by THE EDITORIAL BOARD
21 Dec 2016 at 1:54am
Despite Monday's shooting, the two sides seem to have decided to work together on a possible end to the Syrian war.
Editorial: An Avoidable Crash in Car Loans
by THE EDITORIAL BOARD
21 Dec 2016 at 8:21am
Reckless auto lending shows that more, not less, regulation of consumer financial services is needed.
Disability: The Everyday Anxiety of the Stutterer
by JOSEPH P. CARTER
20 Dec 2016 at 9:26am
The conversations that make up the fabric of life are both mundane and profound. I don't take them for granted.