Yahoo News - Latest News & Headlines
The latest news and headlines from Yahoo! News. Get breaking news stories and in-depth coverage with videos and photos.
Mississippi church member charged in 'Vote Trump' arson
21 Dec 2016 at 11:59pm
A 45-year-old black man is suspected of vandalizing and burning Hopewell Missionary Baptist Church a week before the election.
Study: Half of Americans don't use vacation time
20 Dec 2016 at 3:15pm
A national survey shows three reasons half of American workers forgo valuable vacation days to spend more time at the office.
YouTube star's claim against Delta Air Lines
21 Dec 2016 at 7:54pm
Muslim American Adam Saleh says he was kicked off a flight in London because he made a phone call in Arabic.
Bizarre North Pole temperatures cap off year
21 Dec 2016 at 6:17pm
A forecast predicts the temperature at the North Pole could come close to the melting point of 32 degrees Fahrenheit.
No more 'drain the swamp,' says Gingrich
21 Dec 2016 at 5:34pm
The ex-House speaker recounts how he had just written "a very cute tweet" about alligators when he was told to stop.
NYT > Home Page
Health Care Showdown: Health Care Vote: Senate Rejects Repeal Without Replace
by THOMAS KAPLAN and EILEEN SULLIVAN
26 Jul 2017 at 8:25pm
The legislative showdown will continue Wednesday as the Senate considers various measures to replace the health law.
The G.O.P.'s Health Care Hail Mary: 'Skinny Repeal'
26 Jul 2017 at 6:57pm
Margot Sanger-Katz, a New York Times correspondent, explains the implications of a new, more modest health care bill Republicans are working on.
McCain Returns to Cast Vote to Help the President Who Derided Him
by JENNIFER STEINHAUER
25 Jul 2017 at 8:41pm
Senator John McCain ambled into the Senate chamber less than two weeks after brain surgery to help put a health care bill over the line.
Senate Votes Down Broad Obamacare Repeal
by THOMAS KAPLAN and ROBERT PEAR
26 Jul 2017 at 2:00am
The fact that the plan came up well short of even 50 votes was an ominous sign for Republican leaders still grappling with a formula to pass final health care legislation later this week.
Trump Says Transgender People Will Not Be Allowed in the Military
by JULIE HIRSCHFELD DAVIS and HELENE COOPER
26 Jul 2017 at 4:12pm
President Trump said the military cannot be burdened with what he called "the tremendous medical costs" of allowing transgender service members.
For Transgender Service Members, a Mix of Sadness, Anger and Fear
by DAVE PHILIPPS
26 Jul 2017 at 9:55pm
President Trump's announcement that the military would no longer allow transgender people to serve led to warnings about the return of an era of secrecy and shame.
Trump's Transgender Military Ban Prompts Pushback
26 Jul 2017 at 11:34pm
In a move that caught many in Washington by surprise, President Trump issued via Twitter a ban on transgender people serving in the military.
Republican Party, Russia, Venezuela: Your Wednesday Evening Briefing
by KAREN ZRAICK and SANDRA STEVENSON
26 Jul 2017 at 10:23pm
Here's what you need to know at the end of the day.
Asia and Australia Edition: White House, Jeff Sessions, North Korea: Your Thu...
by CHARLES McDERMID
26 Jul 2017 at 11:34pm
Here's what you need to know to start your day.
California Today: California Today: A Republican Candidate for Governor Talks...
by MIKE McPHATE
26 Jul 2017 at 12:47pm
Wednesday: Questions for John Cox, a Republican candidate for governor; growing pressure on U.S.C. over a drug scandal; and bioluminescence in the Pacific.
No Links to Cuomo? Their Ad Is Labeled 'Client: Andrew Cuomo'
by BRIAN M. ROSENTHAL
26 Jul 2017 at 5:36pm
New Yorkers United Together appears to be the third nonprofit formed by allies of Gov. Andrew M. Cuomo to emerge in support of his policies.
At a Moment of Success, U.S.C. Is Rocked by Scandal
by ADAM NAGOURNEY and JENNIFER MEDINA
26 Jul 2017 at 10:44pm
Did the university move too slowly in responding to allegations of drug abuse by one of its most prominent deans?
Trump Attacks Sessions Again, This Time Over the Acting F.B.I. Director
by EILEEN SULLIVAN
26 Jul 2017 at 2:56pm
The president's third straight day of publicly complaining about Jeff Sessions, the attorney general, came during speculation that Mr. Trump could fire Mr. Sessions.
New Ethics Chief Has Fought to Roll Back Restrictions
by ERIC LIPTON
26 Jul 2017 at 9:00am
David J. Apol has sought to loosen ethics requirements on federal employees, and will face an early test when he makes a decision on Anthony Scaramucci.
House Approves Sweeping Sanctions Package Against Russia
by MATT FLEGENHEIMER
25 Jul 2017 at 9:56pm
The bill limits the president's ability to lift or suspend sanctions against Russia, North Korea and Iran.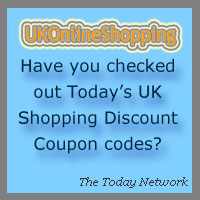 NYT > Opinion
On Campus: To Boost the Economy, Help Students First
by SHEILA C. BAIR
21 Dec 2016 at 8:21am
Donald Trump should focus on the millions of young people in debt.
Editorial: A Cruel Test for Germany, and Europe
by THE EDITORIAL BOARD
21 Dec 2016 at 12:53am
With each new attack, the challenge to defend tolerance, inclusion, equality and reason grows more daunting.
Op-Ed Columnist: The Plague of 'Early Decision'
by FRANK BRUNI
21 Dec 2016 at 8:21am
A popular college admissions practice is unjust and unwise.
Op-Ed Columnist: Australia's Brave Whistleblower Nurse
by ROGER COHEN
20 Dec 2016 at 11:07am
Lynne Elworthy has been dismissed after speaking up, in defiance of gag orders, to denounce the cruelty of Australia's refugee policy.
Op-Ed Columnist: Books for the Trump Era
by ROSS DOUTHAT
21 Dec 2016 at 8:21am
The liberal order's would-be defenders need to read some of its critics.
Contributing Op-Ed Writer: The Cold War Isn't Back. So Don't Think Like It Is.
by IVAN KRASTEV
21 Dec 2016 at 8:21am
Fears of Russia are already distorting our understanding of politics. Let's not let them ruin 2017.
Op-Ed Contributor: Trump Is Going After Health Care. Will Democrats Push Back?
by THEDA SKOCPOL
21 Dec 2016 at 8:21am
Republicans plan to slash health care spending. That will hurt their own voters, and the left should take advantage.
Editorial: Russia, Turkey and an Assassination
by THE EDITORIAL BOARD
21 Dec 2016 at 1:54am
Despite Monday's shooting, the two sides seem to have decided to work together on a possible end to the Syrian war.
Editorial: An Avoidable Crash in Car Loans
by THE EDITORIAL BOARD
21 Dec 2016 at 8:21am
Reckless auto lending shows that more, not less, regulation of consumer financial services is needed.
Disability: The Everyday Anxiety of the Stutterer
by JOSEPH P. CARTER
20 Dec 2016 at 9:26am
The conversations that make up the fabric of life are both mundane and profound. I don't take them for granted.